The Hungarian Reformed Church Aid, the Charity organisation of RCH is also helping those suffering from the war in Ukraine with food supplies and fundraising. Meanwhile, spiritual leaders are urging prayer for peace and are in constant contact with our brothers and sisters in Transcarpathia, assuring the local community of their full support.
Early this morning, the Hungarian Reformed Church Aid (HRCA) delivered 800 kilograms of food to the Ukrainian-Hungarian border. At the same time, the organisation started a nationwide fundraising campaign to help those in need in Ukraine. Members of the church and all people of good will can also donate online.
Donations from abroad are received at the HRCA's bank account as follows:
Beneficiary: Magyar Református Szeretetszolgálat Közhasznú Alapítvány (Hungarian Reformed Church Aid Public Foundation)
IBAN: HU67 1070 2019 8500 8898 5110 0005
SWIFT: CIBHHUHBXXX
Name of the Bank: CIB BANK Ltd.
Address of the Bank: Medve u. 4-14., 1027 Budapest, Hungary
Payment Remark: Ukraine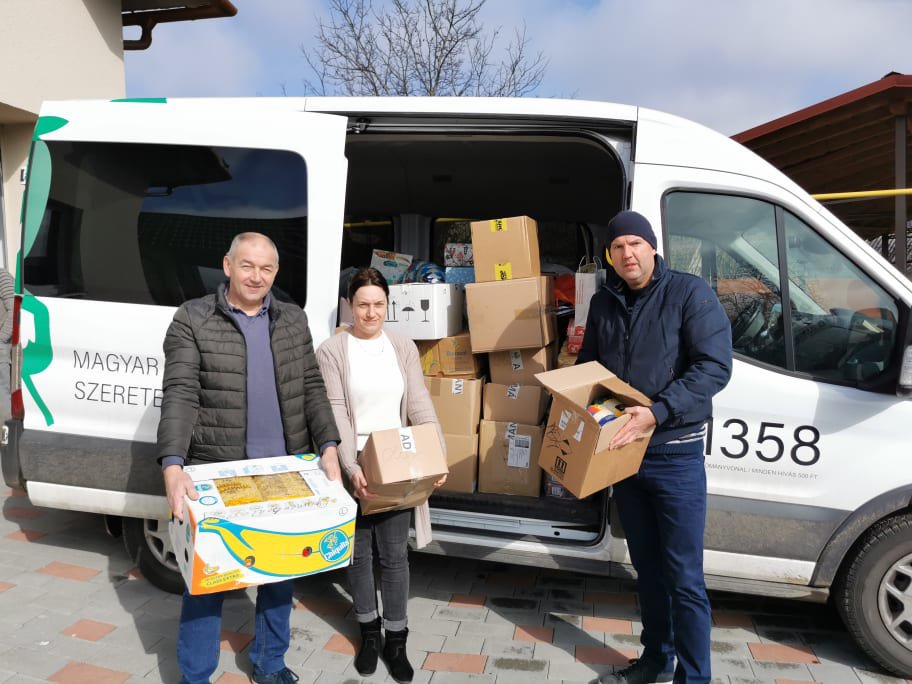 In the meantime, Bishop Zoltán Balog, President of the Synod and Bishop Károly Fekete have been in continuous contact with their fellow Bishop from the Reformed Church in Transcarpathia, Sándor Zán Fábián. The church leaders assured the local community that they would help in any way they could. They added that they would keep them and all those affected by the armed conflict in their prayers, and urged them to pray together for imminent peace.