The Conference of European Churches (CEC) is preparing for its 14th Assembly which will be held in Budapest, Hungary from 3 to 8 July 2013. Since adopting the first Constitution, CEC has faced different challenges, and now it has reached a turning point in its history.
The CEC is a fellowship of some 120 Orthodox, Protestant, Anglican and Old Catholic Churches along with 40 associated organisations from all countries on the European continent. After celebrating the first 50 years of CEC in 2009, member churches realized that changes are needed according to the changing context in Europe.

For this reason, the Lyon Assembly elected a so-called Revision Working Group whose task was to develop a revision proposal, vision and new structure, which would serve CEC's goals in accordance with the interests and needs of the member churches. At the end of the 14th Assembly, a revised constitution will hopefully be adopted.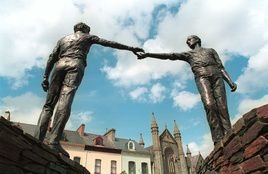 Almost 300 member church delegates will attend the Assembly. There will be a total of 450 participants, including representatives of CEC associated organizations, guests, consultants, stewards and staff.
The Hungarian host churches warmly welcome the Assembly, and they are taking their responsibilities seriously. The Local Planning Committee in cooperation with the Local Coordinator supports the planning, implementation and follow-up of the assembly. Apart from the Sunday worships at local congregations, Hungarian churches will provide volunteers to ensure the Assembly runs smoothly.
Last but not least, the steward programme should be mentioned. Applications from young adults (between 18 and 30 years of age) engaged in church work is welcomed. The deadline for applications is 31 January 2013. You can find the application form and the detailed programme here.

Read more about the Assembly here.