This year again, nearly a thousand youngsters get the opportunity to have fun under safe circumstances in Arc Camp, organized by the Reformed Church in Hungary. The camp, which is free of charge and is located by Lake Balaton, starts on 3 August, with special attention paid to the current pandemic measures. From 2020 on, Arc Camp can also be supported by individuals and businesses.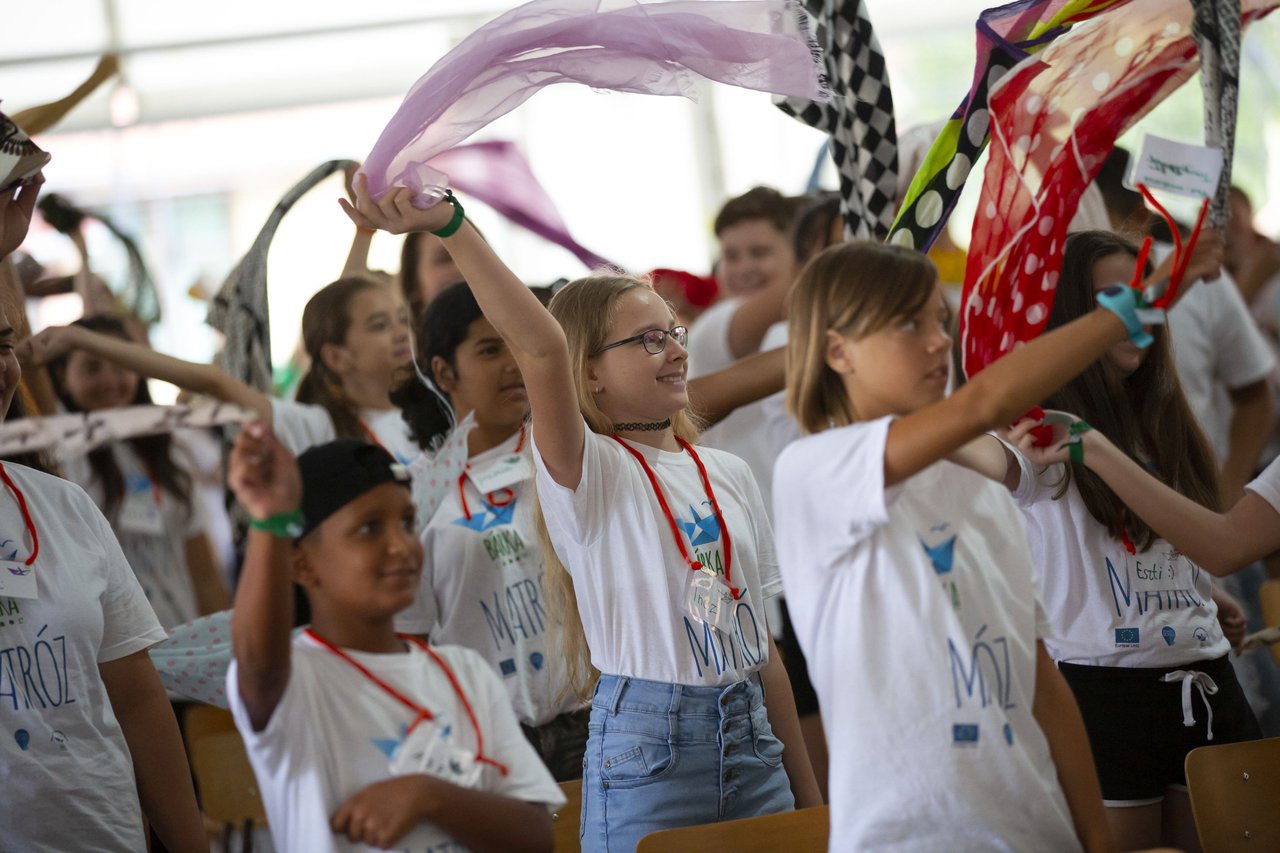 Every year, nearly 1,500 children can participate in Balaton-based camps, thanks to the Reformed Church in Hungary. Arc Camp is a three-year-old initiative that starts on 3 August this year in Balatonfenyves. With the close observation of the current pandemic measures and regulations, in the year 2020 nearly a thousand children can attend a variety of experiential educational and religious programs, in five weekly sessions. The sleepaway camp is partly for children who come from disadvantaged families or live with foster parents. A third of participants live in poverty, and it is at Arc Camp that some experience the true meaning of love for the first time.
'When they arrive, they are covered in a huge armor, and it is our job to help them remove it. And the only thing we can use to achieve that is love. By the end of the weekly sessions we see nothing but weeping children and adults. The children cry because they don't want to go home, while we cry because it is incredible to see what a few kind words or a hug really mean to them,' says Orsolya Becze, professional leader of the camp.
The ambitious opportunity creating program of the Reformed Church in Hungary was launched in 2018, and through 2021 nearly 7000 children can participate in a camp free of charge by Lake Balaton. Those who work on the project, implemented with the help of 800 million HUF (over 2.3 million EUR) worth of EU funds, do their best each week to make this lakeside holiday not only an "escape tool", but also "a connecting link".
Crowdfunding has begun
From 2020 on, Arc Camp can also be financially supported by individuals and businesses. Past experience shows that the accommodation, meals and transport of children costs over 100 million HUF in each season. Buses have to be rented to provide free transport for 200 children in each session to Lake Balaton and then back home, meaning a distance of often 1000-1500 km per session. Furthermore, organizers have to comply with strict regulations when it comes to catering.
For the time being, donations for the safe and loving camping experience of children can be sent to the following bank account: 10702019-19024048-56200007. The comment line must include: "Bárka Tábor" (Arc Camp).
Gergely Gőbel, camp project manager has the following to say about Arc Camp's crowdfunding: 'For most Hungarians, a holiday at Lake Balaton is nothing special, but many participating children see the "Hungarian Sea" for the first time in their lives when they arrive in camp. We know how much a week spent at Arc Camp means to these children. Our aim is to bring even more youngsters here, making them laugh, feeding them and sending them home with a wealth of experiences. To achieve that, we ask for the support of anyone who wishes to brighten the life of one or more disadvantaged children.'
More details regarding the crowdfunding of Arc Camp will be provided by organizers on the soon-to-be-launched website of the program.
RCH's "Ark Camp", a series of summer camps for socially disadvantaged children, will take place also this year. The main goal of the project is to promote social inclusion in the framework of six-day thematic residential camps for altogether 6,500 students between 2018 and 2021, financed by EU funds. Participants are mostly socially disadvantaged children living in so called "convergence regions", connected to the public education system of RCH.