After a three-month period of ban and restrictions due to COVID-19, residents of RCH's elderly homes can receive visitors again, and also spiritual life can be revitalized. The Diaconal Office of RCH spent 250 million forints on COVID-19 related safety and precautionary measures, which proved to be successful. So far there have been no cases of novel coronavirus infection among the residents, says Rev. András Beszterczey, head of the Diaconal Office of RCH. The Reformed Weekly also asked the Director, whether personnel will be rewarded for their work during the epidemic.
- With restrictions, still, residents of nursing homes can receive visitors again - this is the decision of the Operational Group of the Hungarian Government. What regulations have you introduced?
- For nursing homes maintained by the Diaconal Office, we recommend to set daily timeframe for visits, limit the number of visitors and make wearing of masks mandatory. The visiting time for family members will be limited in 30 minutes, and they have to notify the institution no later than 4PM on the previous working day. We have created a separate phone number for this, where visitors can register. The limitation of the number of persons visiting a home at the same time, needs to be adjusted to the size of the institution. In the Albert Schweitzer Home, for example, where I work as director, we have hundred residents. We have set two times two hours, in the morning and in the afternoon, for visits, and we never receive more than 10 persons at the same time.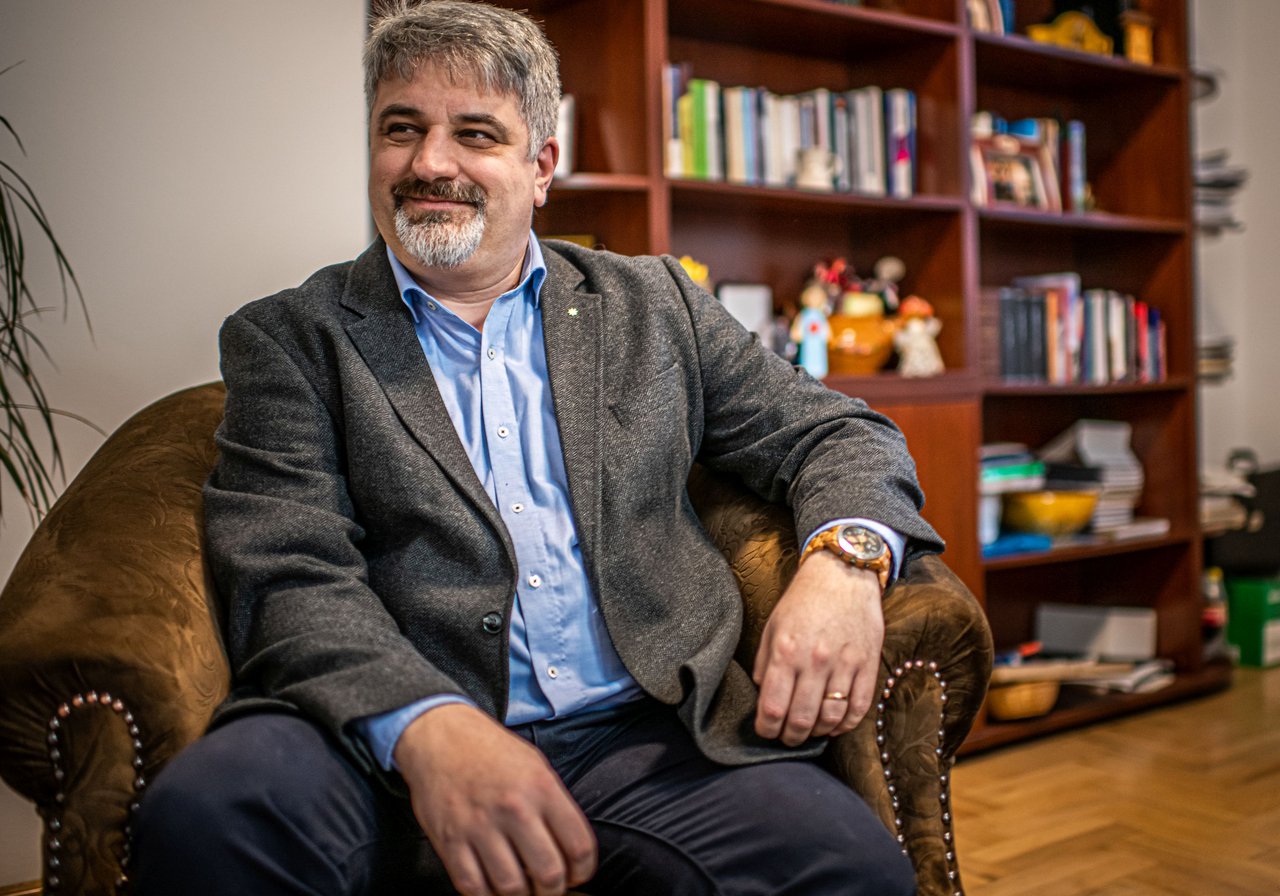 - How does this new reality effect the elderly people after the three-month ban?
- It means a lot, because for them, being connected "digitally" is a completely new reality, and personal encounters simply cannot be replaced by anything. Visits give them spiritual energy. It will be an extra resource of energy, and I hope those who have been a little weakened, or spiritually weary and broken in recent months, will be given new strength. We can already see the joy and anticipation in their eyes.
- "Religious events" can also be organized in the diaconal institutions - as formulated by the Operational Group. What does this mean? Even in institutions, where there is no residential pastor in the staff worship services can resume?
Yes, and in addition to worship services, it is also possible to catch up with pastoral counceling and personal conversations, and organizing small group devotions. Through this, we can strengthen our residents spiritually. There have been worship services in many places also earlier, at least broadcasts, as most od our institutions are equipped for that. With the ban lifted, there will be physical worship services again in every home.
Epidemic is not yet over
So far, 250 million forints (over 700 000 EUR) have been spent on precaution and protection, including the purchase of protective equipment. Even investments, planned for this year, had to be stopped. "We must maintain protection," emphasizes András Beszterczey, who believes that the thread of viral infection is still there among the residents of nursing homes and social institutions, as those living in the homes are among the most vulnerable due to their age or chronic diseases. "As long as there is no vaccination, we have to be very careful and disciplined".
- Can you admit new residents already?
- This is also possible under the new provisions. The public regulation requires one negative coronavirus test before admission. Our guidelines make two tests necessary. New residents will first stay in a separate room for two weeks and can only join the community of other residents after this period.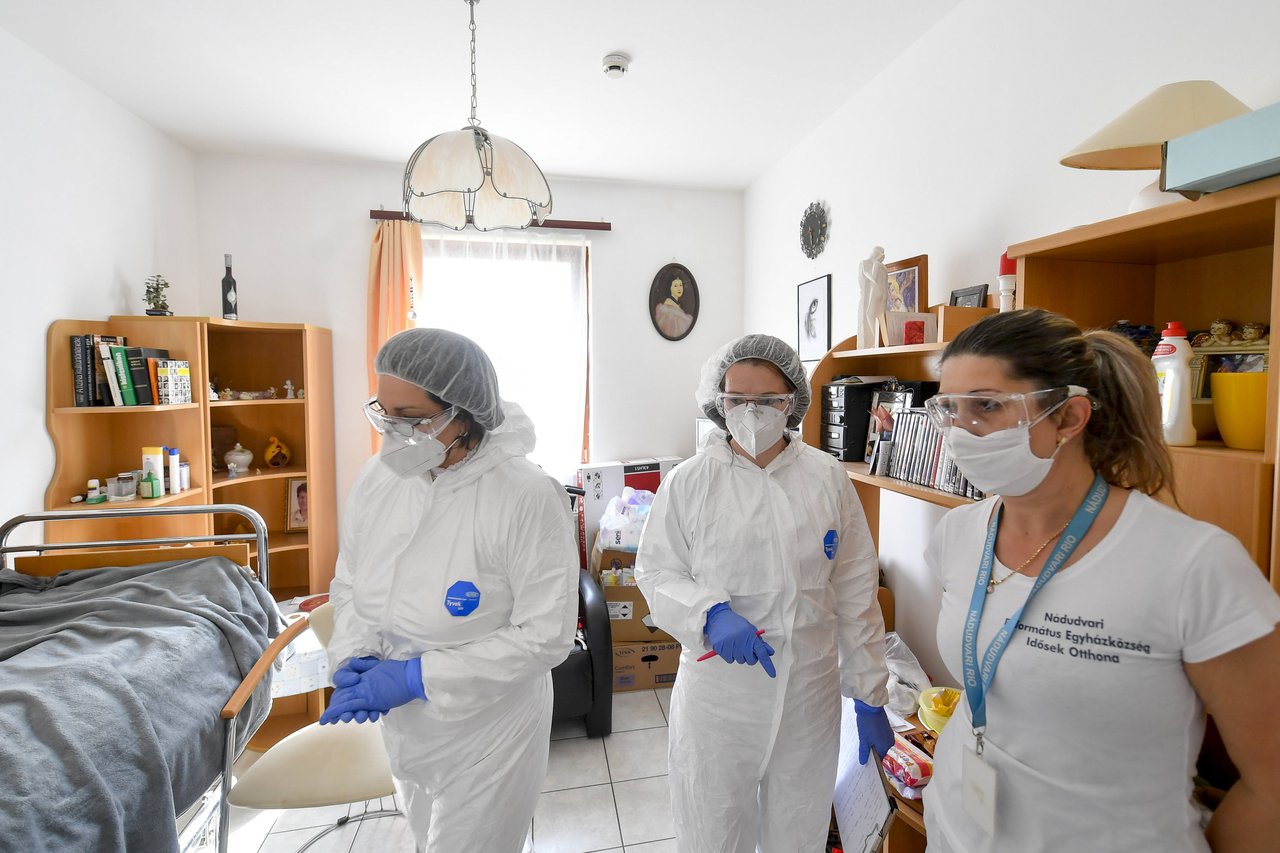 - Will employees be rewarded and get a bonus for their extraordinary work during the epidemic, like the state offered it to healthcare workers of public institutions?
- We are very grateful to God and our staff, as there have been no virus-infected residents in our institutions so far. No official decision has been made yet, but we are currently surveying the staff and would like to give a cash reward to the personnel of the institutions maintained by the Diaconal Office in July. We certainly cannot offer 500 000 HUF, like the state does, but we will find the necessary resources to remunerate and recognise the commitment of our colleagues. This is a symbolic gesture, and I see a great need for it.
Originally published in the Reformed Weekly of RCH.