A delegation from the István Wáli Reformed Roma Special College visited Italy, together with representatives from other institutions of the Christian Roma Special College Network. The trip of fifty people was organized by the Greek Catholic Archbishop-Metropolitan Fülöp Kocsis to mark the tenth anniversary of the Network. During the trip, the participants also had the opportunity to meet Pope Francis.
"We have prepared our students, and we live in our special colleges, that although we belong to different denominations, Christ is our connecting thread and common denominator, our salvation is the same," said Áron Mózes, director of the István Wáli Reformed Roma Special College, about the preparations for the Italian trip which took place between 9 and 14 October. He said it was with great openness and anticipation that the representatives of the College set off first to Assisi and then to Rome, where they took part in a vespers, an evening prayer for the Roma people.
"The representatives of the Hungarian special colleges had the opportunity to present this unique social support system promoting Roma inclusion at a conference organized by the Hungarian Academy in Rome, with a special focus on the Christian Roma College Network, which has also won the recognition of representatives of other countries and the EU," said the director.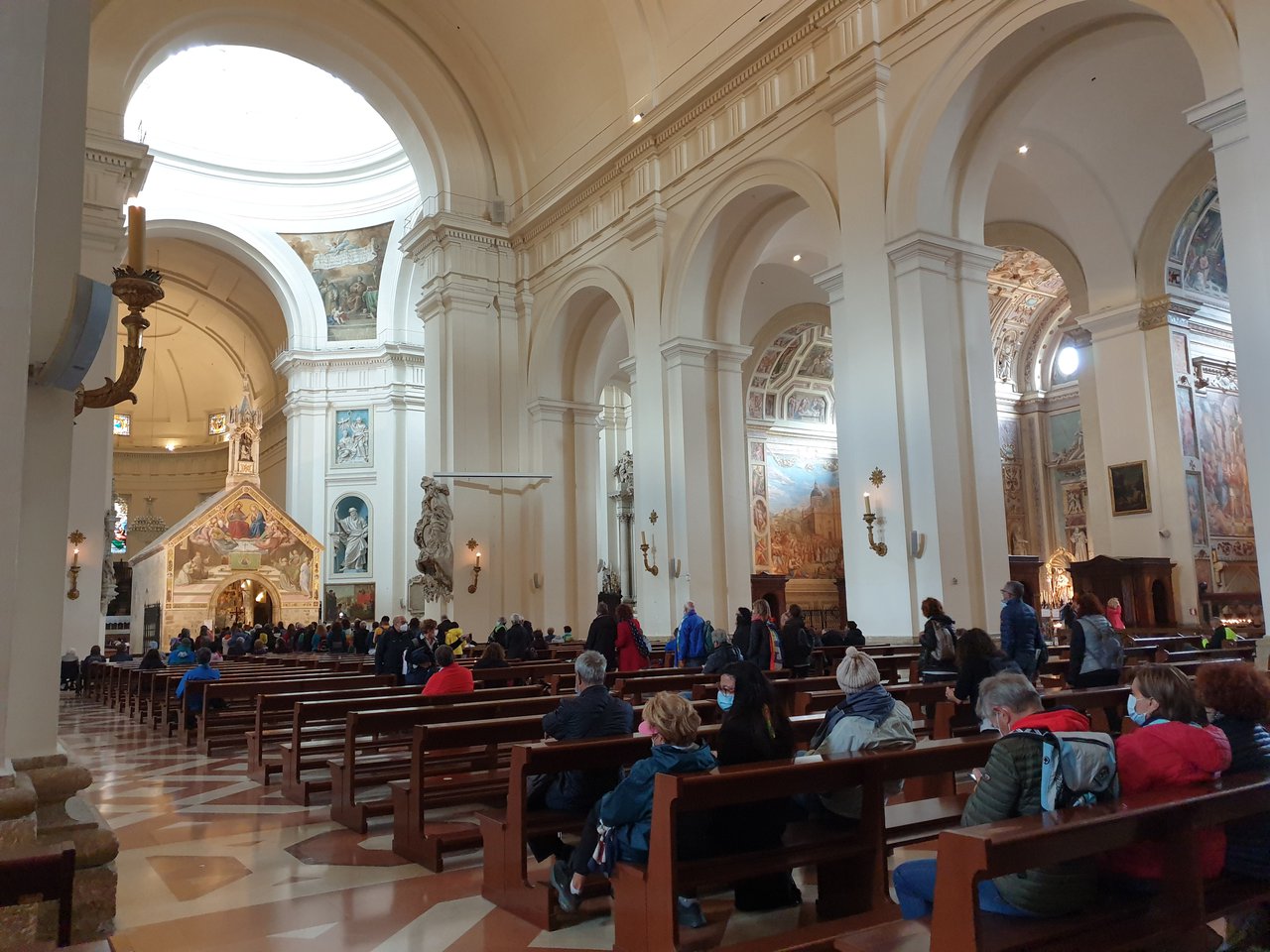 The delegation was received by the Pope at an audience. After singing the last verse of the Gypsy hymn to the Catholic leader, they took photos together.
Among his personal experiences, Áron Mózes highlighted the sight of the great basilica built over the chapel of St. Francis and the rainbow that stretched over it, which could be a symbol of the participants' togetherness and their ecumenical fellowship. "Our days together were full of conversations and laughter that built the relationship between members of the network. All felt the power of a shared experience. It was a journey that built our unity in Christ," emphasized the Director of the Wáli Special College, who said that we should not look for what divides us, but recognize what is essential and what unites us.
Translated by Bence András Szabó.
On the occasion of the 10th anniversary of the foundation of the Roma Christian Special Colleges Network, a large delegation, including church leaders, travelled to Rome to represent the organisation, where Pope Francis received the Hungarian Church leaders and the Roma Students.