Institutions of strategic importance, diminishing congregations and attacks against Christianity – these were some of the issues discussed by Zoltán Balog, pastor of the German-speaking Reformed Congregation and Péter Balla, professor at Károli Gáspár University of the Reformed Church in Hungary, nominees for the office of the Bishop in the Danubian Church District (Budapest), during the bishop election preparatory forum of the Reformed Presbytery of Baranya County, held on 13 Sept at Pécs-Kertváros Reformed Congregation.
'We find it significant that the would-be candidates feel kinship with each other and appear publicly together as such – I doubt that anything like this has ever happened over the past fifty years,' summed up the underlying principle of the event Bálint Győrfi, Dean of the hosting presbytery, and went on to ask the participants to discuss how they see the church of today, the role of a bishop, and what strategy they would employ in preparation for the next cycle.
Péter Balla reiterated that it was indeed 'an uplifting feeling to experience an election period where the atmosphere is one of fellowship'. The former Rector of Károli Gáspár University emphasized that both parties wish to serve the unity of the church district, and their aim is to advance spiritual community – and in the spirit of this notion, they hope that whoever ends up becoming bishop, the whole district will accept them. 'Regardless of the final result of the election, such discussions are useful because we can learn from one another,' he continued, adding that visiting a congregation is always a great experience, because it makes one realize how many faithful pastors and elders serve in our church.
The November 2020 meeting of the Reformed Church in Hungary Synod marks the end of the 14th Synod cycle. The Church is in the process of nominating and electing new leadership from the local level up through the Synod, the RCH's highest decision-making body. Deans and chief elders of the 27 presbyteries, Bishops and Lay Presidents of the 4 Church Districts (with headquarters in Budapest, Debrecen, Miskolc and Pápa) will also be elected in the months long process. The constituting session of the new Synod will meet in February 2021 and elect the new - ministarial and lay - Presidents from Synod of RCH. The Presiding Bishops will be elected out of the four Bishops in office. Read more about the procedure.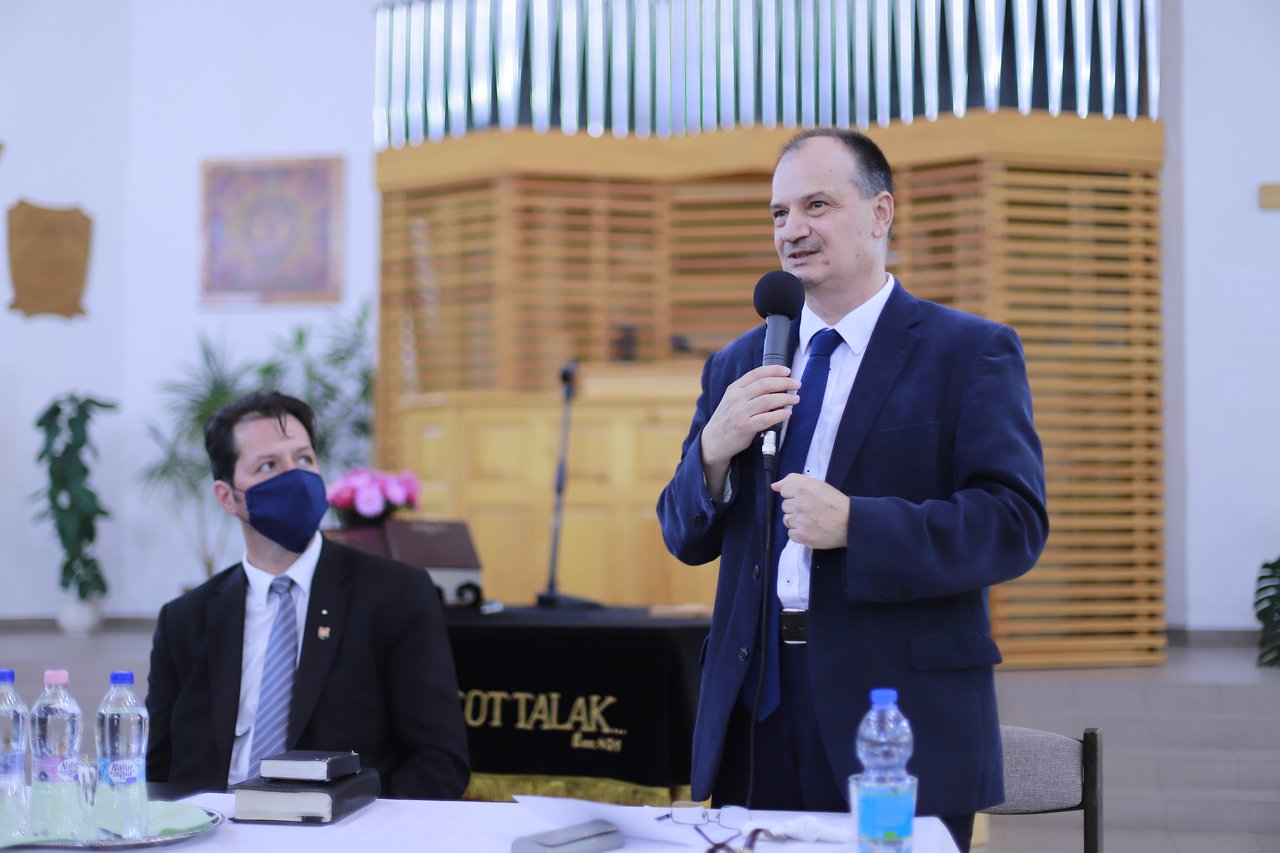 'We have a lot of institutions with a great deal of potential, however, there are varying experiences regarding how effective these are at generating congregation membership. This is an issue that needs to be addressed in the future', Péter Balla summarized. Rev. Balla feels that the circumstances are much better than a few decades ago, but the feeling of being overwhelmed is a growing concern, therefore something must be done to avoid stretching ourselves too thin while performing our ministry. 'While this issue is currently being addressed within the church district, this work must continue. And it is my view that in this work the role of the bishop is to arouse hope and to bring people's hearts closer to the Lord. Providing inspiration is important when we visit congregations, as is pastoral care, and although we do pay attention to would-be pastors during their theological studies, a bishop must not forget about those already serving as pastors,' he cautioned.
Péter Balla summed up his planned strategy with the expression 'collegial leadership', recalling that as university rector, he worked together with a team of experts:
'Each area requires its own highly qualified employees, and this is how I imagine serving as bishop – in collegial leadership with the deans and curators.'
'As I see it, the main problem with our church is that we are a group of "navel-gazers" and we do not look around. While our church registry listed 286,216 people in 2018, this year over 292 thousand individuals offered 1 percent of their tax to the Reformed Church in Hungary,' said Zoltán Balog, drawing attention to this opportunity for ministry. In Rev. Balog's view, if there are people who remember the Reformed Church once a year, they are worth seeking out and inviting to our community. 'When it comes to how we see the church, we must ask who we are, where we are and how we are in a spiritual sense', he explained. 'According to a sociological study, over the past three years – for the first time since 1995 – the number of people with a Reformed affiliation did not go down. Such data are important because it is worth inspecting from the outside who we are and what this means for us.'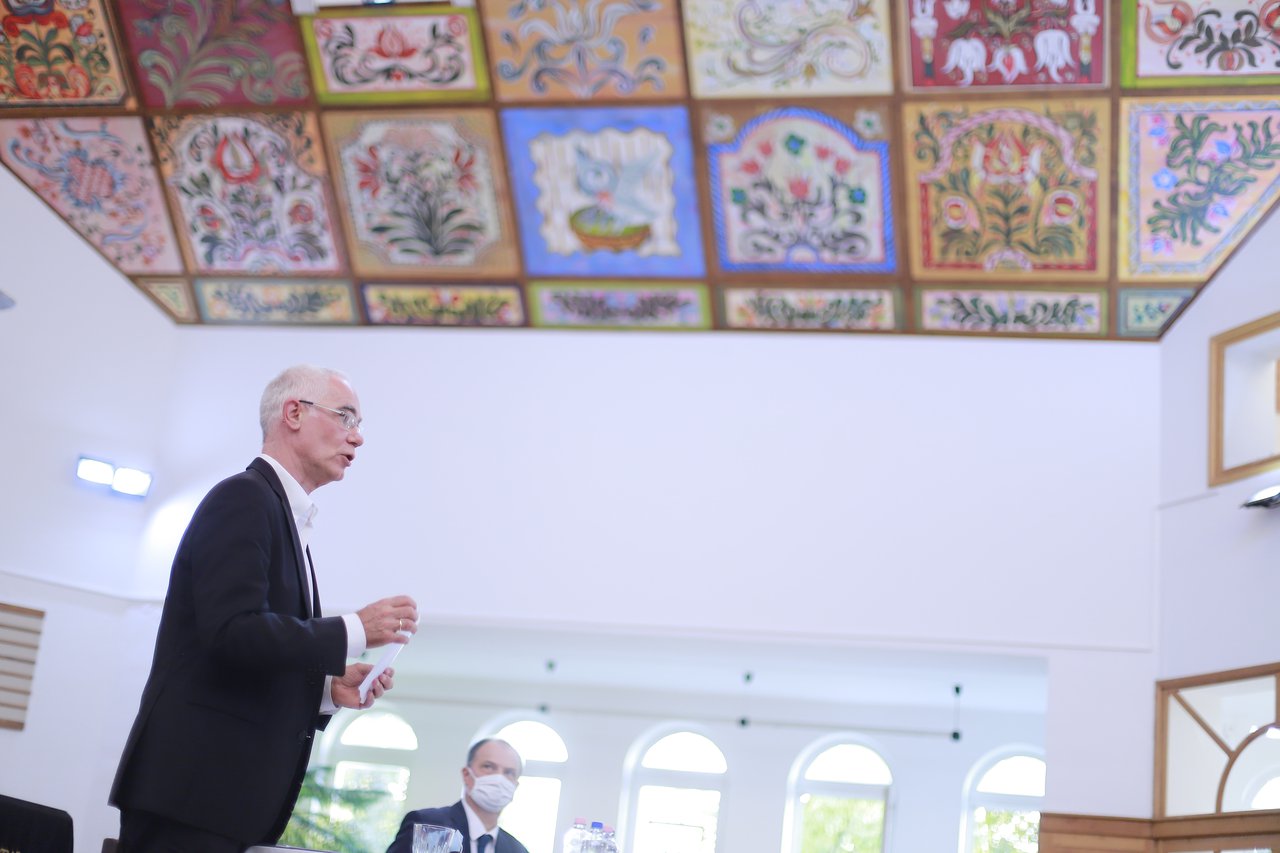 Zoltán Balog also shared that he wrestled a lot with the idea of taking on a leading role in the church, but during a Bible study session at a conference in Sarajevo, organized by Roma evangelists, he heard the question: are you willing to pay the price of your ministry? The former government minister stressed that nobody could be more critical of politics than him, but he also sees that we often call politicians to account for things that 'we as a church are also unable to do. My diagnosis is that our church consists of islands that are not connected in any way, therefore the aim is to join these islands into a single continent – and in order to achieve that, we must change the language we use, reform the training of pastors, strengthen cooperation between elders and pastors, and also provide protection for our pastors.' Rev. Balog believes that a bishop is the shepherd of shepherds, and so pastoral care is indispensable. He knows from his own political experience that in the absence of a supporting spiritual leader and community, individuals can burn out easily. 'I myself am in need of a prayer community. Had I not had the backing of my congregation with its varied members, I would not have been able to carry out my duties as minister.'
Regarding diminishing congregations, Zoltán Balog underlined that being small is not really a question of size but that of being on the periphery. 'Hungary is experiencing domestic migration: those not in the main current of development are moving to larger cities, which explains the reduction in the membership of many rural congregations. It is important to pay attention to these communities; we in the center should visit the periphery,' the pastor said. He added that Budapest-North Reformed Presbytery, where he is from, is the twin presbytery of the Reformed Presbytery of Baranya County, therefore the congregations have a living connection with each other, which strengthens unity.
Zoltán Balog also devoted time to discuss the issues of the Roma population and of near-empty churches. As he put it, we must try to approach Roma communities with a missionary zeal, and the church buildings that are left without a congregation should be associated with some alternative, noble purpose. 'Programs such as supporting the pastors of towns with less than five thousand inhabitants can contribute to the preservation of communities, as the church has the power to stop people from leaving these towns. Reformed communities are often the final points of civilization, and the government should be aware of this. However, we should strive for self-sustainability, and make sure that support is directed at those who really need it,' he added.
'Recently, there have been voices suggesting that the term "mission congregation" is not appropriate when referring to smaller congregations in need of support, as not everyone is receiving support from the church with the potential for growth,' Péter Balla said. Although the hosting Pécs-Kertváros Congregation itself started out as a mission congregation that was attended by those moving to the city of Pécs from nearby villages, and it did gradually get larger, the congregations near the border are indeed diminishing, and they need long-term care, without the hope of future growth.
'No bishop can come up with all the answers themselves, they must work together with locals in defining action,' Péter Balla warned. 'I myself must keep in mind that I am a well-paid professor so it would be tone-deaf and inappropriate if I spoke up on behalf of those living under more difficult circumstances. As a leader I wish to listen to those who are in need of help.'
We have a message and national strategic goals
'It is not good if laws are simply created at the highest level; decisions regarding our organization and financial issues must be made together. We need a development plan that encompasses the whole church district – including our two major institutions, Bethesda Children's Hospital and Károli Gáspár University,' said Zoltán Balog, agreeing with Péter Balla's opinion.
As he explained, in the case of institutions there is always a risk that their Reformed character becomes less significant over time, so once in a while we must pose the question: what makes a university or a hospital Reformed?
'We must articulate that we also have national strategic goals and we are able to implement social objectives. But in order to do that, we must be conscious of the fact that what we have to say could not be said by anyone else,' the pastor reminded.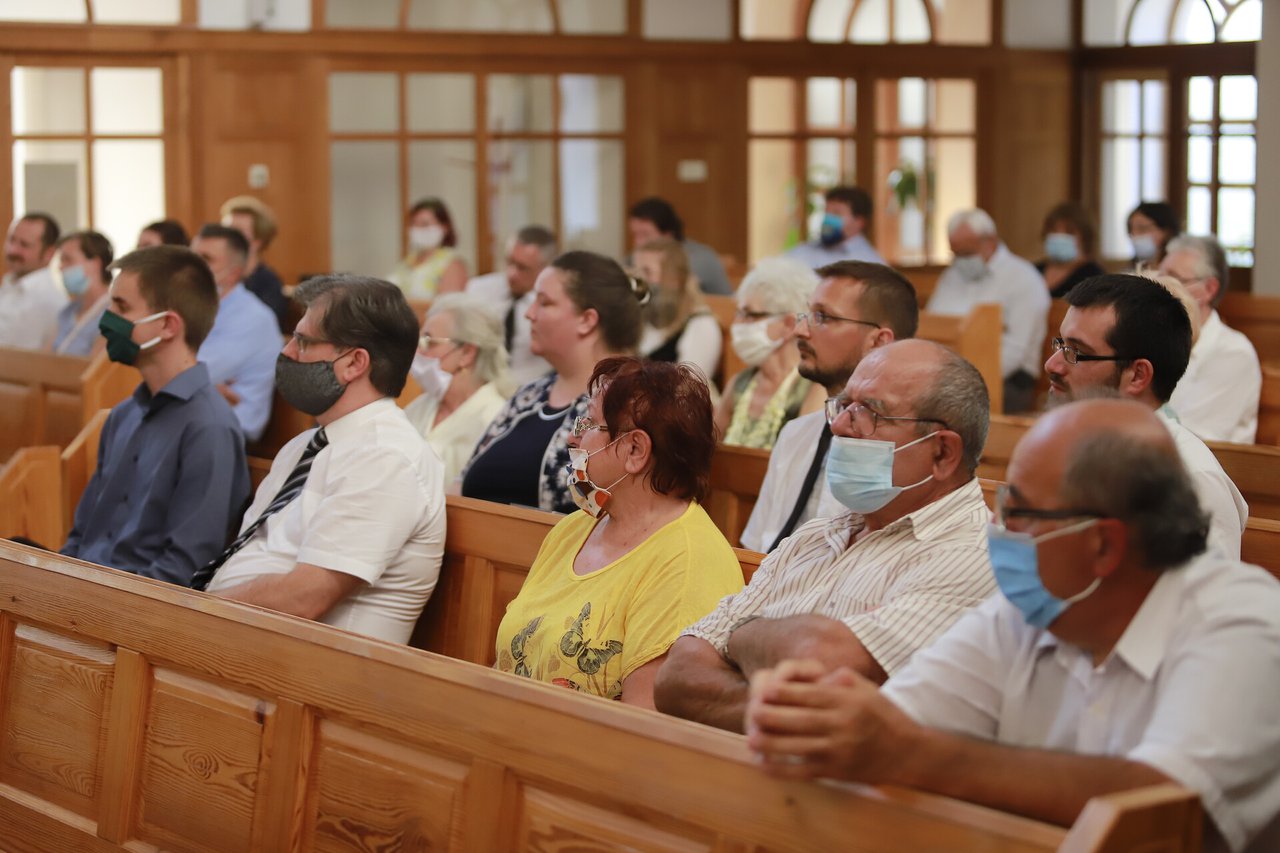 The final topic of the discussion was the phenomenon of attacks against universal Christianity, which will continue to pose a great challenge to believers in the future. 'We live in an age when I find myself in a minority position when I say, on the basis of the New Testament, that my sins are revealed by God and it is He who guides my moral life and ethical decisions,' Péter Balla explained. He added that the pressure is likely to grow even further in the upcoming years, and we must be prepared for our Western partner churches to request that we modify our interpretation of the Scripture, deviating from the canon. 'We should appreciate that Bishop István Szabó, now nearing the end of his third cycle, is still a conservative theological leader firmly based in Calvin's tradition, and I ask that our faithfulness to the Scripture should not falter in the future,' emphasized Péter Balla.
'We are on the side of the persecuted; however, the main problem is not Islam, but the West. The persecution of Christians begins when we give up ourselves,' warned Zoltán Balog. In his opinion, those being persecuted should always be helped locally where they are, and although Christianity has given up on itself in several places, we must not give up the search for a covenant: 'There are many Christians who view us as a community faithful to the origin. It is with them that we should enter into a new Christian coalition.'
The speakers both agreed that we must insist on preserving Christian values even amid constantly changing circumstances, and that the discussion is being concluded in the hopes of further joint ministry.
This year is marked by the election of new officials in our church, due to the fact that on 31st Decembe the six-year mandates of all elected presbytery, church district and Synod officers will expire. To have a better understanding of the election procedure, read the short guide published during the last elections.