Would anyone ever think that Magda Szabó, who wrote about the strictness of Christian upbringing, remembered with thankfulness her years spent in the Dóczy Reformed High School? The internationally famous author also elected for the lay president position in the Transtibiscan church district never forgot her roots. Her love for Debrecen and her Reformed identity attached to the town was never doubted, for her it remained determined.
The author, who died five years ago, would have recently celebrated her 95th birthday. Now correlating with the Day of the Hungarian Culture, we commemoriate her. Although, it is a fact that she had a place in the annals of world literature too: her famous novel, the 'Door' was translated to more then 40 languages and published in 64 countries.
Heritage of Faith
Magda Szabó was born in 1917 in Debrecen as daughter of Elek Szabó, member of the City Council, and teacher, Lenke Jablonczay. She had a happy childhood. 'I knew that we had many problems, but no one complained about it, actually we always just laughed.' Though, she inherited not only the ability to live happily under any circumstances, but also her Clavinism. 'When Luther and Calvin stepped on the stage of world history, they represented progress. They made reformation and protested against all that was false, wich was a forgery of something else. "I do would like to protestate too. That is all about my Calvinist stubborness," declared the author.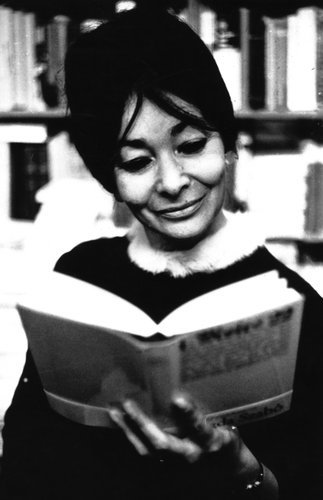 The personality of Calvin meant a lot for her, affirmed Géza Tasi, godson of Magda Szabó, who revealed also that he was baptised as a Catholic. "Magda's example and the way she explained the differences, showed me why Reformation took place. She continually converted me. I liked the simplicity of the Reformed religion and how it represents Hungarians," confesses Tasi.
Gusztáv Bölcseki bishop characterises the author as a Reformed person who wanted to, and was able to, beleive in God on her own. "She was not satisfied by only adopting the true doctrines of faith, and did not follow them just because the church taught her to. She thought freely, - the Presiding Bishop of the Synod reflects - She could value the merits of Catholicism the same way as those virtues found in the Reformed faith and meanwhile, she was also open to the apperciation of Jews."
Magda Szabó testified about her openess at the time when she was inaugurate as the lay president in the Transtibiscan church district. "I am firmly convinced that God recognises not only our tower ornament authorise in his endless grace, but also the cross and the star of David," she said in her speech at the Great Church of Debrecen. Actually we should not be surprised by this ecumenical view since her mother was a Catholic woman who gave promise set down in black and white to her husband in order to bring up their child as Reformed. The strong, determined committment to Reformed heritage comes from here, from the father on down; her grandfather was a Reformed Dean.
She accepted that she will be a writer
Besides faith, the tradition of writing also stems from her anscestors. "It would not have worked the same way as it did in fact if not for the members of my family. It would not have been a natural fact that somone writes, composes," she declared. Her father even in the year of his death at the age of 79, wrote sonnets.
Szabó as a youth, considered it horrendous to make a living from writing. She emphasized, "It was not my desire to become a writer, but I accepted that I would be one too. TOO!" Originally she was preparing to become a teacher. In 1940, she graduated as a Hungraian-Latin teacher from the University of Debrecen. She worked her entire life as a teacher, but never vocationally. "She wished that I could speak Latin as well as she could," recalls Géza Tasi. One of her methods was hanging a board on my doorhandle on which she had written: vide. This was the first thing I realised after I woke up in the morning. I recorded it for a life.'
Szabó herself learned much, she was an inquisitive person. She was awarded the title of honorary doctorate by the Reformed Theological Academy of Debrecen and also the tiszteletbeli doktori cím by the University of Miskolc. "She was an excellent classical philologist. "She spoke Greek, she also obtained Ancient Greek cultivation," introduces Bölcskei. "She wanted to participate in the pastoral exams not only due to her lay president post. She raised questions connected to the material, she was interested in what the nominees had learned and understood as well as what they had to present during the exam.'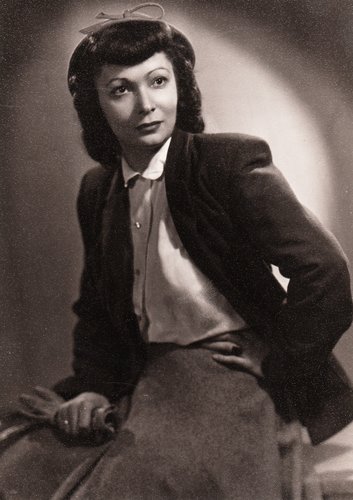 Homeland Until Death
"The bond, the committment for me is almost attendant with phisycal signs: Actually abroad, indeed in all time, in all places, I remain only a stranger, but to sleep as a child, I could not, only in Debrecen." Until her death, the author thought about her country in this manner. To her country she was never unfaithful, though since 1942 she was tecahing in Hódmezővásárhely, then three years later she moved to the capital.
She listed several times four gifts for which she was incredibly thankful to her beloved country: the educative stregth of the Galley-slave's Column, the grave of Csokonai, her mother tounge and the Great Church, which she sees in this way: "It can take in five thousand people, this is our country's biggest Protestant church building. Though when I see it, it does not come to my mind that I am a Calvinist, but instead that I am a Hungarian." One pinnacle of the building she named as her mother and the other as her father. She was so attached to it, she also supported the renovation works of the temple.
For her 85th birthday, she had a copy of the doorhandle made for her as a birthday present, which according to Bölcskei symbolised her committment ot faith. "I remember that incredible moment; how she touched and stroked the doorhandhandle. She appreciated immensely the Reformed heritage, tradition, even if it was not widely popular. This gave her the strength, attitude not to become one of the servants of politics and lose her personality. Even the time when she was banned from writing, she did not quit," says the Transtibiscan bishop. Tasi adds that during this period she was writing only for the desk drawer, but she was writing. In this period she evolved from a poet to a writer.
Magda Szabó became a writer also in her hometown, at the famous Reformed Girls' High School, the Dóczy. Here, she was launched on her path in which two of her teachers had a significant role. Her occassional music teacher, professor Horváth, instructed her, as just a first grade student, to vet works and in another case asked for her translation of a literary work from a German choral anthem. She owed even bigger acknowledgements to professor Szondy. Szabó was only 14-years-old when she won a Hajdúsági- Hungarian tender. This also drew the attention of her literature teacher. "She put a loads of books into my arms. She informed me that it is a misbelief that writer starts with writing, the writer starts with reading," the author said anectdotely.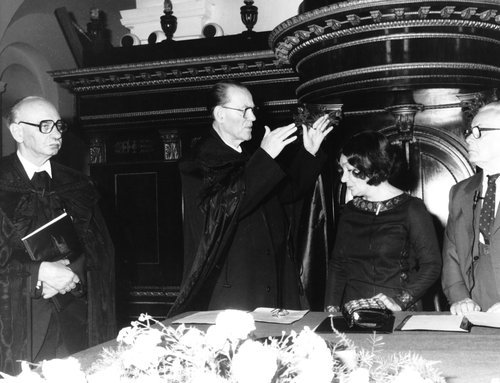 The years spent in the Dóczy, its strictness and hard discipline, she put down on paper, but mostly for the public in Abigél. In the essay titled Termékeny Sivatag she named it (Daróczy) as a "puritan college in the Hajdúsági Oxford" and demonstrated this way: "The Institute nursed Calvinist girls, dressed them according to the demands of our Genevan master, prohibited to wear necklaces and nick- nacks on dresses. Education aimed at not only the studying of prescribed material, but also the acquisition of certain standards of behaviour, attitude, approach towards life, self-discipline and stamina. Attending to Dóczy meant that the student accepted: nerve, undisciplined reaction, any quibbling, words smuggled from the adults' world do not exist. Our days started with prayer, psalm-singing, Bible reading, ended with psalms, prayers and the Hungarian Apostle's Creed. We had to know this last one and the Lord's Prayer in German, Latin and also in French and performed in the language according to what the varying classes reguired. Those who read all these correctly may believe that: we were deeply, darkly unhappy and rebellious, and how immensly he would be wrong."
"She always said be blessed by God those who raised them to be who she is. She was thankful to them because without their strictness she would not have been able to become the person who she has become. For this she was able to bear life when it was really hard," says Tasi.
Szabó never left Debrecen without visiting her old school. She helped a lot in the restart process after the regime change. After the author's death, the institution upholstered a memorial room and every year holds the Matula days taken from Abigél and in through this frame they award prizes named after Magda Szabó and her husband, Tibor Szobotka.
As Lay President
The Reformed Church in Hungary changed its legal regulation on the exclusion of women in 1983 that entitled them to be elected for ministreial office or presbytery membership. "The evidence that this time was neccessary and proper enough for the change in our church, that all women be eligible for election to any position, was justified by the fact that Magda Szabó was unanimously elected in 1985 by the churches of the diocese and with a great joy to fill the lay president position. The election of Magda Szabó was a historically significant event for our church. She is not the subject of this historical event, but was an active participant of it. "If she had not done anything more than simply share her inaugural speech, 'Law, Order of Law, Pure Justice,' she would have, just by this act, become an outstanding character in the church's history. However, she does not only take her mission in a formal way," wrote Elemér Kocsis, former Transtibiscan bishop.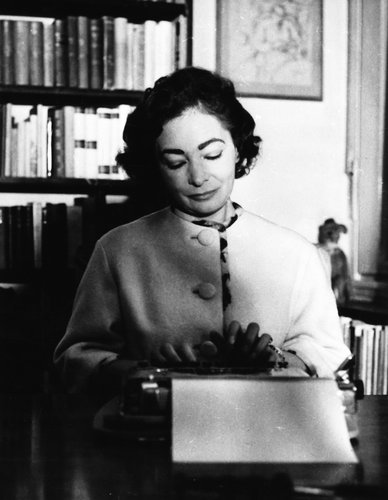 "It was a cold day in January, it was freezing cold in the Great Church, but we were listening to the inaugural speech with great attention," recalls the inauguration day's presiding bishop, Gusztáv Bölcseki. "I hear how she says she hopes the community of the diocesan will not regret electing her."
"My brothers and sisters, you elected an irregular lay president," she said in her speech. "Magda Szabó named herself many times as an irregular Cristian. She dedicated the 'Old Story' to me." Bölcskei mentions. He continues, "Her irregulation could be found in that she could not bear formalities or frames, she thought in a free way. She did not want to be schematic or representative, but wanted to participate actively in the curch life. This was quite unusual in that time. By this, she phased in a new concept of leadership."
"Magda, benefitting from her relationships, did a lot for the church district. Along with Elemér Kocsis, she asked for support all over the world. Later she gained a perrenial lay president title too," remembered Tasi.
"When she was visiting Debrecen even though she was not lay president anymore, she always asked whether, and in what way, she could help. During these times, she did not want to be in the highlights, yet her advice, viewpoints and experience helped a lot," the bishop says of her.
Magda Szabó died in November 2007. Bishop Gusztáv Bölcskei bid her farewell with these words from the Bible:
"What, then, shall we say in response to these things? If God is for us, who can be against us?" Romans 8:31
Amy Lester
Translated by: Lilla Szádvári