The Hungarian Reformed Church Aid, answering the call of the Presbyterian Church in Pakistan, launched a two-week donation campaign to support the humanitarian program offering help to Afghan refugees in the country.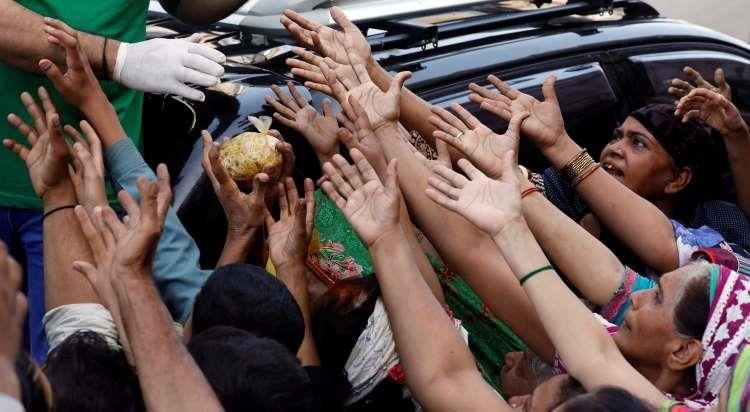 Afghanistan is facing a humanitarian crisis, with more than half a million people displaced this year alone. Around three quarters of Afghan refugees have been received in neighbouring Iran and Pakistan, with more than 2.2 million registered in these two countries.
Displaced Afghans face serious challenges, homelessness, drought, food shortages and limited access to health care. Their situation is further aggravated by the approaching winter, which could mean temperatures as low as minus 12 degrees Celsius in the region.
Tehillim Helping Hands is working to provide food, shelter and clothing to 1,000 Afghan refugee families in Pakistan. The donations collected so far cover the needs of around 70 families. The aim is to help another 900 families. To raise this amount, the Reformed community in Pakistan has called for international cooperation.
The Reformed Church in Hungary and the Hungarian Reformed Church Aid are also joining the appeal and invited church members for donation with the aim to raise at least 10 000 USD, which would be enough to provide temporary shelter for 200 refugee families and children.
"We ask our brothers and sisters to answer the appeal of the first Presbyterian Church in Karachi and to contribute to help the desperate people who had to leave their homes in Afghanistan and live in the refugee camps in Pakistan," asked Károly Czibere, Chairman of the Board of Trustees of the Hungarian Reformed Church Aid.
You can join the fundraising campaign online via adomany.jobbadni.hu and by transferring donation to the bank account of the HRCA (Magyar Református Szeretetszolgálat, IBAN: HU67 1070 2019 8500 8898 5110 0005; SWIFT code: CIBH HU HB, with the remark Afghanistan) (PUBLICATION: Afghanistan), until 19 November.
HRCA invites church members and people of good will to keep the Christians communities in Pakistan, including Tehillim Pakistan and the Karachi Presbyterian Church, and the Afghan Refugees in their thoughts praying that God will protect and keep them safe until return to their homes will be possible.
"Let us keep our brothers and sisters in prayer for their challenging and faithful ministry, and let us also help them with our donations, so that these families may also experience the true love and compassion of Christ through us," asked Rev. Dr. Eric Sharwar in his appeal.
For the past twenty years he has served as an on-the-ground practitioner, Presbyterian pastor, and a visionary voice in this missional movement, serving as a musical peacemaker in an Islamic context. He is the founding president of the Tehillim School of Church Music and Worship, Karachi, Pakistan. He visited Hungary on the invitation of RCH in February 2020.
The Presbyterian organisation Tehillim Pakistan, a partner of RCH, organized humanitarian campaigns for marginalized Christian families amidst of COVID-19 lockdown in Karachi. Also Muslim families in need received food packages and support with the financial aid of RCH. RCH's relationship with the Presbyterian community in Pakistan has developed in the recent years in the sign of Christian solidarity and mutual encouragement in Mission. In the last years RCH has been listening compassionately to stories and witnesses from Pakistan, we have welcomed scholarship students at the Károli Gáspár Reformed University of RCH, kept posting prayer requests and reflections from the local Presbyterian community, but the most grounding and transforming experience was to welcome three young church members at the Starpoint Youth Festival last summer. RCH was also able to offer small support to the Tehillim School of Church Music and Worship (TSCM) which is committed to achieving the best use of music and creative arts in worship and mission and serves the Presbyterian and wider Christian community through education, training, publication, advice and encouragement.
The Presbyterian organisation Tehillim Pakistan organized a food supply campaign for day labourers and marginalized poor Christian families amidst of COVID-19 lockdown in Karachi. Also Muslim families in need received food packages and humanitarian aid supported by RCH.