RCH's Church members support the start of the school year for five hundred disadvantaged children by joining the latest fundraising campaign of the Hungarian Reformed Church Aid (HRCA).
Although the end of the holidays might seem to be far away, HRCA has already started preparing the start of the school year in order to help families and children for whom the school start represents a significant additional burden. The aim of the campaign, which will take place between July 15 and August 31, is to raise 2.5 million HUF (8000 EUR), which would cover the purchase of school equipment for altogether 500 children.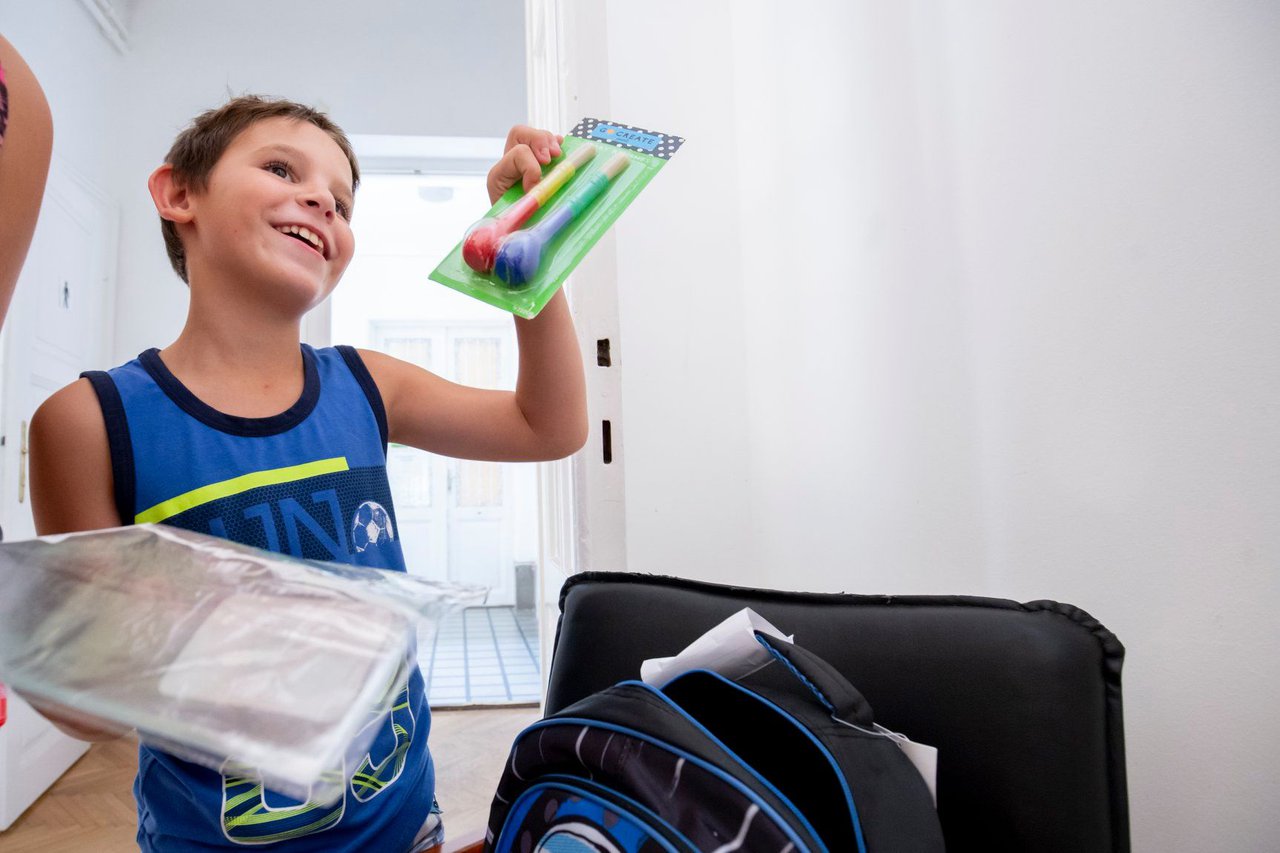 "Because of the eventual second wave of the novel coronavirus epidemic, there is a lot of uncertainty around the start and schedule of the school year during authum. That is why we encourage everyone to contribute financially to our campaign," explained Balázs Lutár, Deputy Director of the Hungarian Reformed Church Aid. "Should students be forced to learn from home again, thus need support in distance learning, HRCA will be able to adapt its support to the changing needs swiftly, if financial donations are available. Still, in-kind donations are also welcome," he stressed.
The easiest and most cconvenient way to donate is the online option at adomany.jobbadni.hu or by bank transfer to the account number of the HRCA: CIB 10702019-85008898-51100005 (with the comment: school supplies).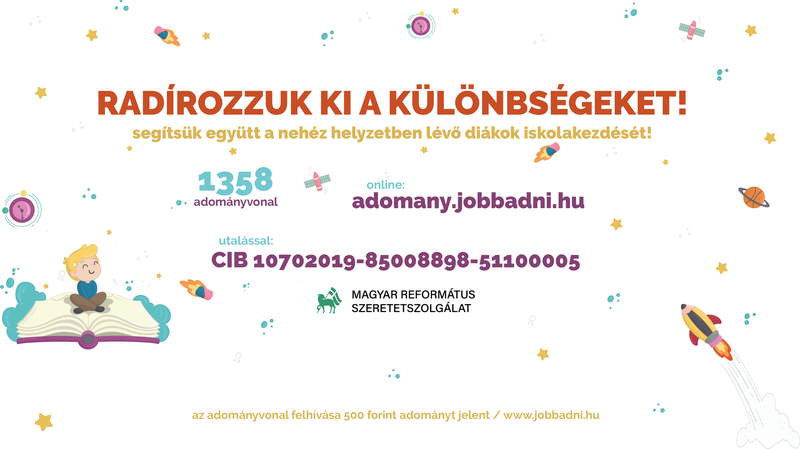 In addition, HRCA also welcomes in-kind donation, collecting mainly bags, booklets, copybooks, scissors, glue, book and booklet covers, paint, pen holders, colored pencils, pens, erasers, compasses and rulers. The foundation asks everyone not to forget about upper elementary and secondary school students.
HRCA's plan also includes donating computers for 100 students. Additional offers for tablets, laptops or desktops are also welcome.