This year, the twelve-year-old Bridge of Love, organized in the Carpathian Basin, was held between October 9-11 instead of May due to the pandemic. Although many schools and kindergarten communities were unable to participate in the Reformed Volunteering Day this year due to restrictions, nearly four thousand volunteers partook last weekend to make our environment more beautiful and to help our fellow human beings.
The Hungarian Reformed Church Aid has been organising the Bridge of Love program throughout the Carpathian Basin every year since 2009. As the motto proclaims: Be an exclamation mark! – that is to set an example for our environment by volunteering individually or in groups whether it is food for the needy or elderly, cleaning, renovating a church or congregation, or even making a playground more beautiful.
2020 has drawn more attention to the great need to pay attention to each other and be ready to help. Although fewer groups have been able to participate in this year's Bridge of Love compared to previous years, there's certainly confidence that the desire to help lives on in people's hearts even in these difficult times.
Among the tasks this year, the most popular were the outdoors voluntary commitments: several congregations and communities undertook tidying up gardens, playgrounds, picking up trash, and painting fences.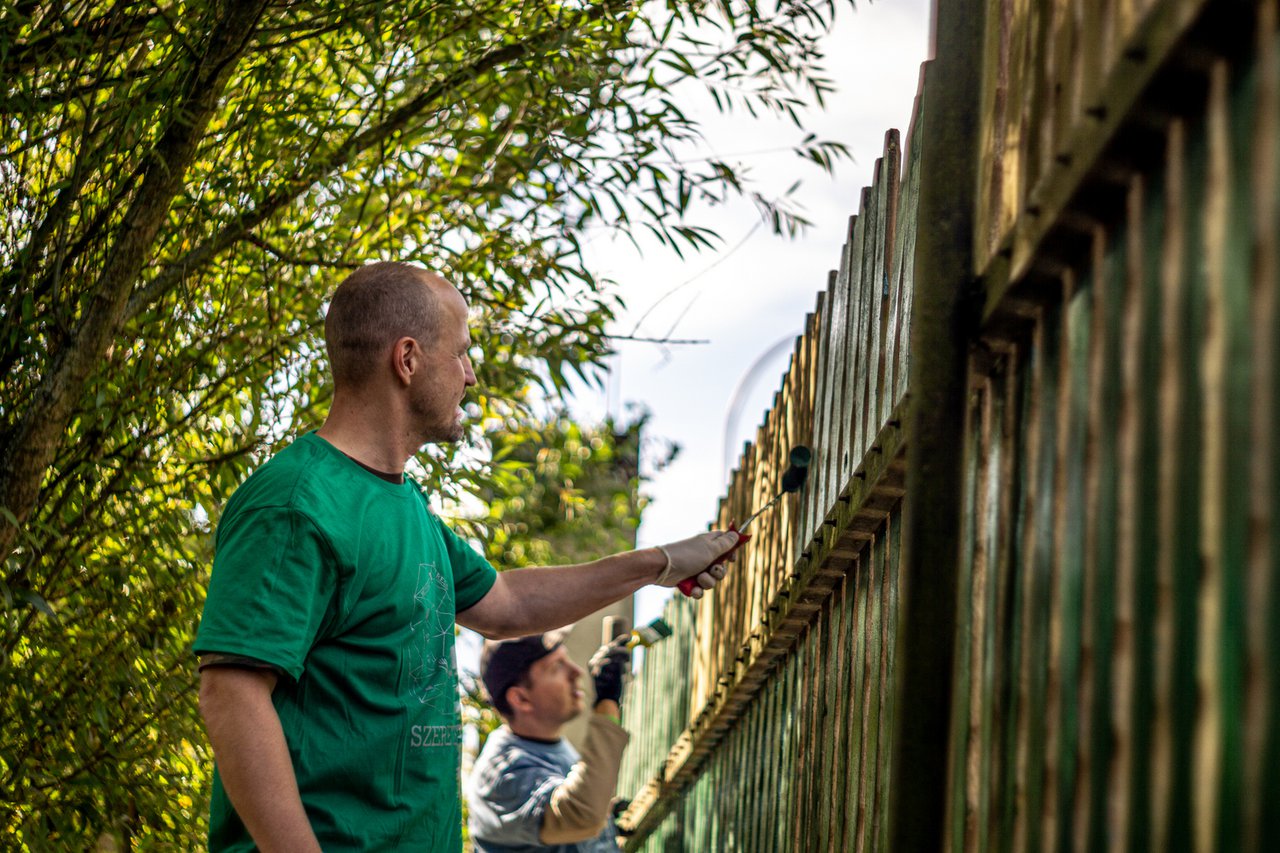 Judit Győri, the program coordinator of Bridge of Love, said: 'The most important message of the program this year was that a bridge can be built out of love despite the difficult circumstances. A quarter of the groups registered for cross-border settlements, so this year the event has grown into an international voluntary association. Through this year's exceptionally organized Reformed Volunteer Days in the fall, the Hungarian Reformed Aid also wants to support the missionary activities and diaconal work of the congregations.