"To my mind, the church lives in congregations that perform their ministry with conscious and committed faith – not only within the community, but also when it comes to the outside world, to society." If you experience being in community with God, you will seek it with others as well: the essence and purpose of our calling is mission. We sat down with Zoltán Levente Hajdú, new Leader of the so called Mission Service (previously known as mission department) of the Reformed Church in Hungary to discuss his thoughts on mission, among other topics.
As the child of a pastor, you saw and experienced from the inside what it means to be the head of a congregation. As you had put it at the age of 22, God kept closing doors to various opportunities until there was only one left open: theology. What doors did the Lord shut in front of you?
As a young child, I wanted to follow in my father's footsteps as a pastor. Family legend has it that I would line up my toys on the deep window sill of the parsonage hall and preach to them. By the time I was a teenager, this childhood earnestness had evaporated; I wanted to be anything but a pastor. I applied to Eötvös Loránd University to study Math and Philosophy. I did not get in; thank God, I can say in hindsight, so I took a gap year. I spent three months in Northern Ireland in a Christian youth leader training. Upon returning, I actively joined the then-emerging church youth organizations. The Lord, however, kept shutting doors in front of me, and the only open door I could see was theology. It might sound strange, coming from a pastor, but my entering theology training had been decided by God for me. Obviously, I had a commitment to the church, and I had made a decision with regard to believing in God, but I still did not really find my place in my first year as a theology student. The Lord's decision had been clear by then, but I was only able to say a 'committed yes' in my second year at university. When this finally happened, my life turned to a completely new direction, including me getting married after my first year of theology studies.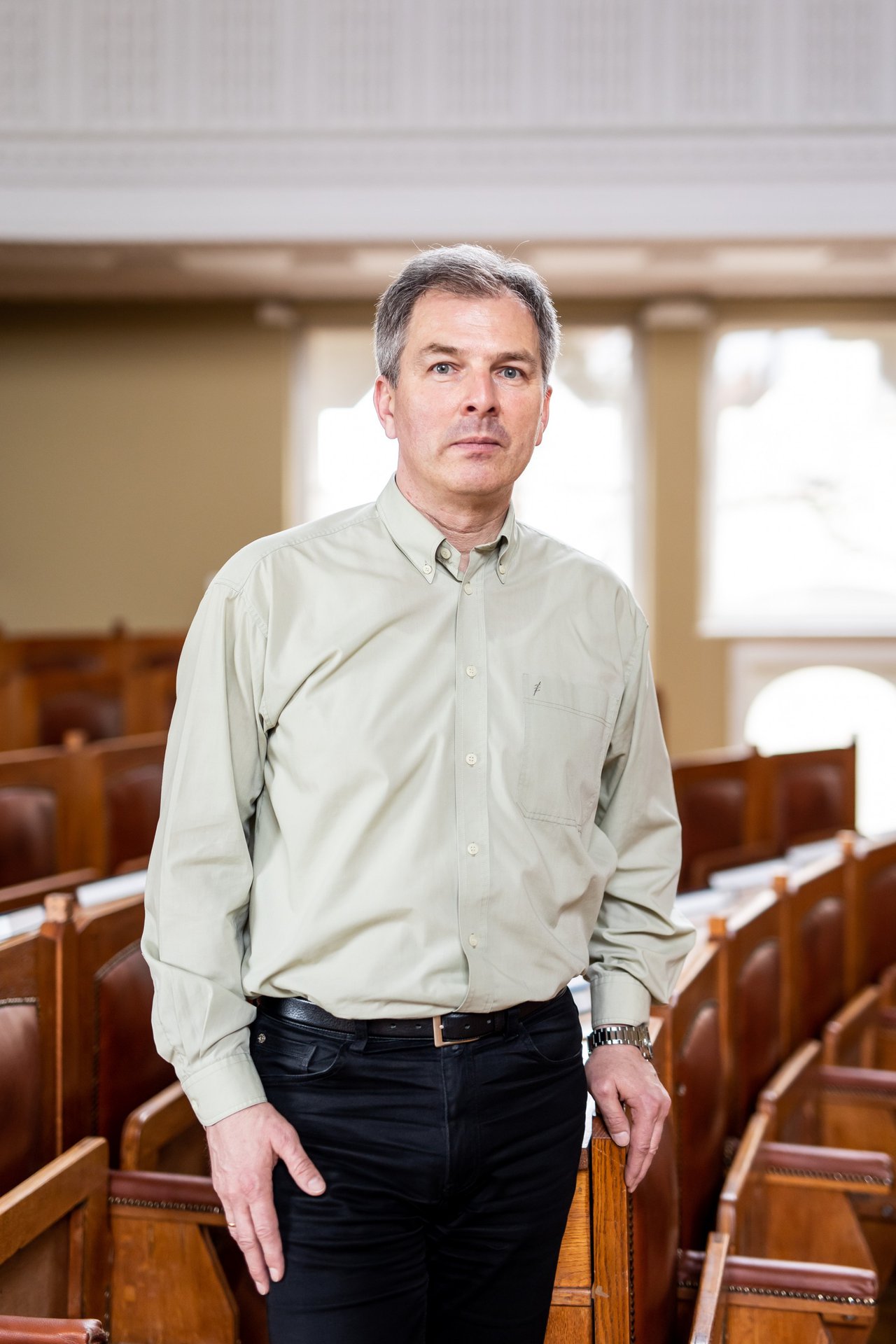 After graduation, God directed you to work as a pastor in a small congregation. Many questioned your decision, but you still moved, together with your wife, to the small village of Szólád, which has a mere 600 residents.
While at theology, I got increasingly interested in congregation building as an area of expertise. I saw, however, that the existing North-American and Western European models dealt with large cities and metropolitan areas. What intrigued me was whether it was possible to develop a model that would reflect the Hungarian Reformed reality, especially the rural, mostly smaller congregations, a model that could serve the survival or even strengthening of these tiny communities.
When I was a third-year student, I did my preaching practice in Szólád, and while talking to the congregation members, one of the elders, an old man, asked me if I would be interested in becoming their pastor. I and my wife felt that this request was a road planned by the Lord. So when I shared my plans regarding Szólád with those in charge of placing me in a congregation, they tried, with the best of intentions, to discourage me, saying that Szólád's congregation was not a viable one, and objective numbers suggested that it would never become one again. In the middle of the twentieth century, the Reformed congregation of Szólád used to have over five hundred elector members, but by the late nineties the entire population of the village was lower than that, and only a third of them were Reformed. Still, they saw our determination, and I was granted the opportunity to begin my year of assistant pastorship.
What were your first steps in this unknown community?
Szólád was not entirely unfamiliar to me. When my maternal great-grandparents were still alive, we often visited them there. Our current church community hall, which used to be a Reformed school, was built when my maternal great-grandfather was chief elder, and on the paternal side, my grandfather's uncle was the cantor-teacher of the congregation. With my wife, who is a teacher and found employment in a nearby town, we started working in the congregation with a great deal of enthusiasm, viewing the community as God's gift to us.
Let me recount a story from this initial period. It was in the summer of 1998 that my supervising pastor, Miklós Kocsev tasked me with informing the elders of Szólád about my plans for the congregation. The elders, mostly old men my grandfather's age, were sitting there in a circle, while I was passionately sharing my ideas to implement within the congregation. They listened for a while, with a curious look on their faces, and finally one of them said: 'We hope, reverend, that your enthusiasm will be contagious!' To this day, I still remember this prophetic utterance, because it speaks to the fact that if a pastor is devoted, if their sermons are validated by the "sermon" of their life, then they will be blessed by the Lord. The same sentiment is expressed by Paul, the Apostle when he writes the following in his First Letter to the Corinthians: "if the trumpet does not sound a clear call, who will get ready for battle?" There is indeed a need for a leader with a calling, a pastor whose faith, conviction and enthusiasm will "infect" others, that is, guide his flock towards God.
PROFILE
Zoltán Levente Hajdú was born in Budapest on 18 December 1970. He grew up in Fejér county with his four brothers and sisters. He graduated from the Faculty of Theology at Károli Gáspár University of the Reformed Church in Hungary in 1998. He has been married for 27 years. In 2009, he obtained a liberal arts teaching degree from the Faculty of Modern Philology and Social Sciences at the University of Pannonia.
He has been a pastor at the Reformed congregation of Szólád since 1998. He is a member of the Mission Committee of the Synod of the Reformed Church in Hungary. This year, he has become the leader of the Synod's Mission Service. He has been our church's representative in the Mission and Evangelisation Committee of the Ecumenical Council of Churches in Hungary for over a decade. He regularly gives lectures on congregation building. He has published books of poems and prayers at John Calvin Publishing House (Előtted, Uram…; Nem a felhők fölött).
The Szólád Reformed Congregation, which was once considered nonviable, has become a far-reaching congregation, and Szólád is viewed as a model: if they could do it, others might also have a chance.
The transformation has been great, indeed, but this has clearly been a community building process that required a great number of steps and had lots of inevitable ups and downs. For nearly eight years now, our congregation has had two pastors. We have been operating a church camp for two decades; seven years ago we opened our kindergarten, and then established an orchard and a small fruit processing plant.
But above all, what happened in Szólád was the formulation of a spiritual community of faith and confession – consisting of local residents and of people from neighbouring areas –, which is an enormous gift from God, and which we have received to use well. This is not due our greatness, since we ourselves struggle with a lot of hardships. It is due to the fact that God has made us the stewards of this community, for the benefit of others. Let me explain this through an example. Late last autumn we went to Komárom county for a week-long evangelization. I led the worship one evening, and my co-pastor in Szólád, Anikó Právetz, the next evening. Each time we were accompanied by one or two elders, congregation members or employees, who recounted how they joined the congregation, what duties they had undertaken, and gave testimony on what a strengthening blessing the community of the congregation is for them. On other occasions we are visited by congregation groups, and we can talk about the same issues in our own everyday setting. It is not only us, pastors, but also members of our congregations that speak. Thus we can become a strengthening force for others, while at the same time these encounters also fortify us.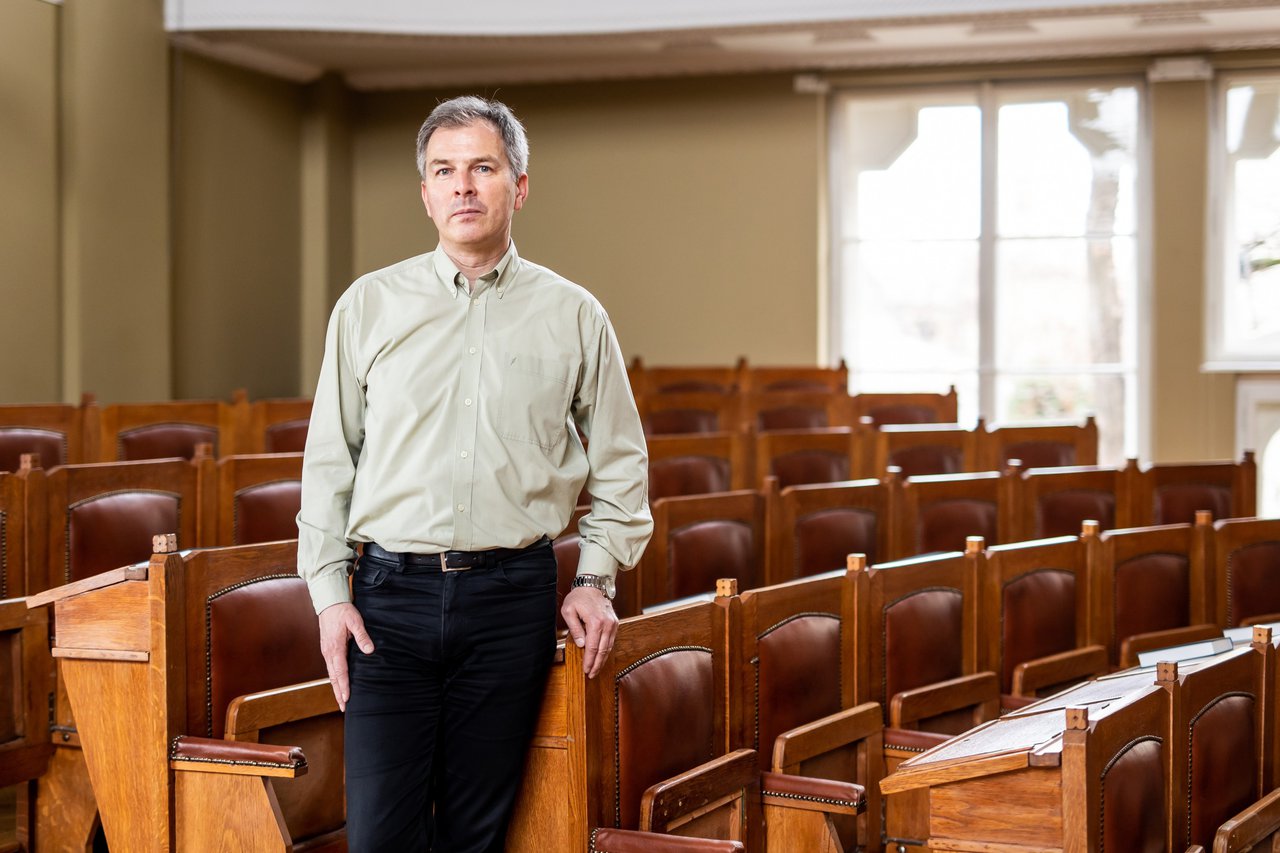 You had said in a previous interview that there are no miracle programmes, the spiritual gifts we receive from God are to be used for serving others and passing on the gifts.
Every pastor and congregation has to formulate their own plan of development specific to their own life circumstances. I do believe that God has a good plan for every congregation, but these will only come into play if we ourselves, the custodians of the plan, become active participants. However, people today have to be taught this Holy Spirit-based community operation, and authentic life examples are the greatest teachers in this regard. There are a few key concepts that have become clear in front of us over the past several years.
What are these concepts?
I am talking about really commonplace concepts: an intimate atmosphere, informality, attention, tolerance; everything that makes a community cozy. In his book called The New Reformation, German theologian Klaus Douglass puts forth a lot of ideas worth considering, for example: "One of the most important tasks within a Christian congregation is shaping it from an audience into a community." To make it a meeting place that is welcoming, where people are glad to go and are even glad to invite others.
How did you react when you were asked to be the head of the Mission Service of the Reformed Church in Hungary?
My wife and I discussed and prayed on whether the Synod duties could be performed at the same time as my ministry in the congregation. Then I also talked to my co-pastor and the elders to see how our congregation's life could be managed successfully in this new situation. I have undertaken my Synod ministry wholeheartedly, for I am convinced that God has provided our church with kairos, a period of grace, so that the many organizational changes could lead to a strengthening of the soul and faith within congregations. What an enormous gift it is to see this as God is still performing miracles for His children, and we, His disciples are also included in the realization of such miracles.
In your new position, what task do you consider to be the most important in the near future?
I would like to bring the key concepts of my congregation – intimacy, informality, familiarity – from the Synod centre to the reality of congregations. We should not be a church of administration; we should be defined by the power of relationships! The Mission Service must clear up who we are as a Reformed community. That is, we must define our identity as specifically as possible both to ourselves, and to the rest of society. It is on the foundation of this identity base that a helping and supporting service can be built, which has three potential directions: towards congregations, towards church institutions, and towards those employed by the church – pastors, teachers and social workers. Our church is full of treasures: professionals whose work is permeated by a deep spirituality, but who are often invisible. We must construct an operating and cooperating system with the help of such treasures.
When you are not managing a congregation or performing your mission duties, not writing poems or prayers, where do you seek some quietude?
We live close to Lake Balaton, but Szólád itself is also a truly picturesque place. I love taking long walks with my wife, or going for bike rides. In order to truly empty my mind, I must leave the house, because in the parsonage I always feel I am on duty. But quietude in its literal sense is truly something I enjoy. Nothing restores my energy better than silence.
Originally published in Reformátusok Lapja, the weekly magazine of RCH. Translated by Erzsébet Bölcskei.