At least seven people are known to have died in a magnitude 6.4 earthquake that struck central Croatia on December 29 and caused severe damages in the region. The earthquake was felt in several settlements in Hungary. The city of Petrinja, considered the epicenter of the natural disaster, is in ruins. The Hungarian Reformed Church Aid (HRCA), in an ecumenical spirit, launched a fundraiser campaign to help survivors.
Upon receiving the tragic news, the Hungarian Reformed Church Aid contacted Péter Szenn, Bishop of the Hungarian speaking Reformed Christian Calvinist Church in Croatia, who said that the local citizens would need financial support the most, as material donations (clothes, food) had already arrived. HRCA therefore announced a one-month national fundraiser to help the victims in Croatia. Local partner of HRCA and the beneficiary of the support is the Roman Catholic Diocese of Sisak (Sisačka Biskupija).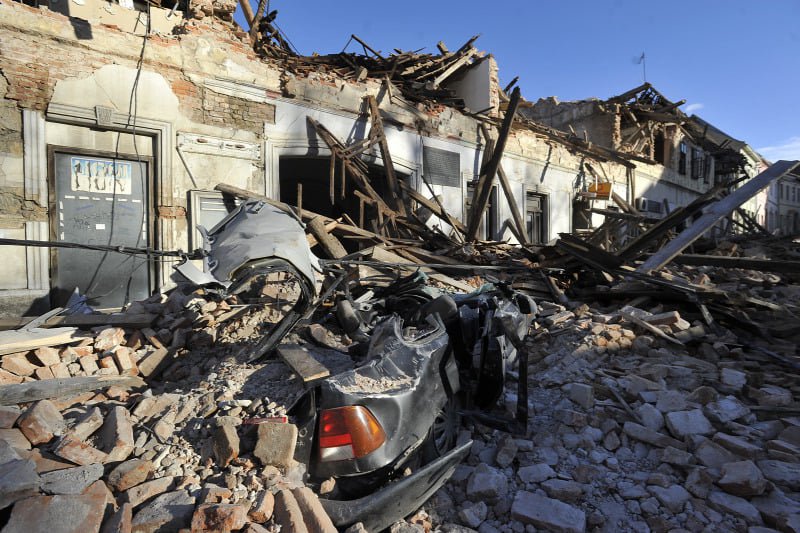 "As soon as we learned about the natural disaster, we immediately felt motivated to help our brothers and sisters in Croatia. The most serious victim of the earthquake is the town of Petrinja, located in the county of Sisak-Moslavina, therefore we decided to provide financial assistance through the Diocese of Sisak and to support the reconstruction work with our donations. The Bishop of Sisak received the offer gratefully and was touched by HRCA's quick response to the devastating disaster," said Márton Juhász, Managing Director of the charity organisation.
The campaign started on December 31 and HRCA receives online donation until 31 January 2021 at adomany.jobbadni.hu, or by bank transfer to the account of HRCA number (Magyar Református Szeretetszolgálat 10702019-85008898-51100005), with the payment reference "Croatia earthquake".