We come across the concepts of assimilation and integration on a daily basis, but few people understand the meaning of the word inclusion. The term, which is primarily used in education, means 'I will get to know your characteristics, and you will get to know mine, and this is how we form a community,' explains Krisztina Naszádi, the coordinator of the Inclusive Education Program of the Swiss Church Aid (HEKS) and the Reformed Church in Hungary. We asked the specialist about the background and practice of inclusive education.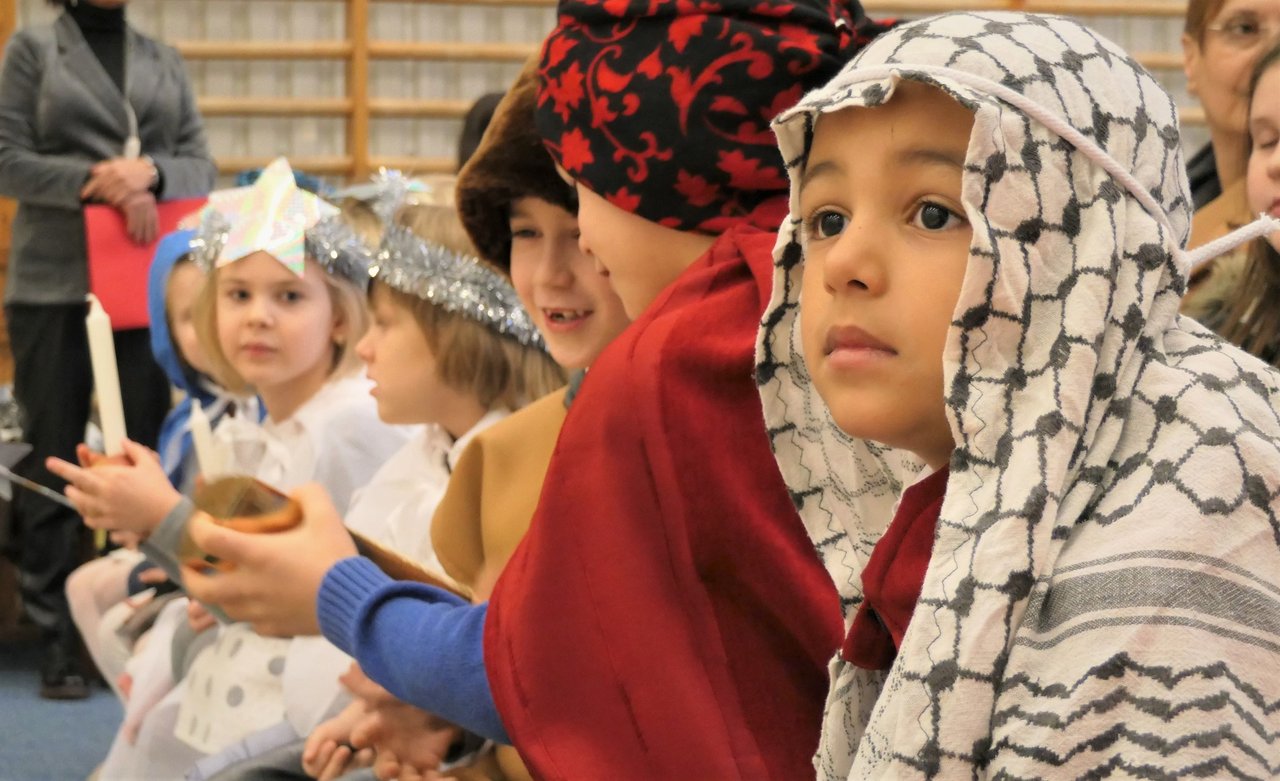 What is inclusion?
This is a relatively new concept. The word integration, which has historically replaced the term assimilation, is what many people are familiar with. In communities and in schools, the goal in the beginning was to include different students, to make them fit in with the majority, and to compel them to meet the standard. Separate institutions were created for those who could not be integrated in this way.
This affected the Roma/Gypsies: as their community's traditions and values did not appear at all in the majority schools, they could only encounter the culture and traditions of the majority society. Following the end of communism in Hungary, integration efforts intensified in the country. Schools set out on the path to educate students who were different in any way from the majority and to help them fit in. This process includes opening our communities to other cultures and ensures that individuals do not have to replace their own culture in order to be accepted.
So, for example, a Swabian child does not have to deny his Swabian identity and a Roma child does not have to deny her Roma identity, we accept them into the community along with their Swabian or Roma heritage.
The theory and practice of inclusion extends the idea of acceptance even further, seeking to ensure that communities and institutions are always renewing themselves, paying attention to every individual's talents, and providing opportunities for participation, to thereby enrich the community.
Can we say that in the case of inclusion, sensitivity to cultures becomes mutual?
Yes, we can. I get to know your characteristics, and you get to know mine: that's how we form a community. It's the same idea that appeared at the beginning of Christianity. At first, Jewish Christians did not know what to do with non-Jewish Christians, but they received guidance from the disciples, who explained that it was not necessary for someone to adopt Jewish customs in order to be a member of the Christian church.
If we look at the situation in Hungary today, we can draw many parallels from the actions of Jesus, who always made contact with those who were excluded and called them into communion with the Father. He also said that "whoever welcomes a little child in my name welcomes me". Inclusive education cannot be an empty slogan. Inclusive education seeks to remove obstacles to a child's adaptation and learning in the school environment. This is a task that requires a lot of effort. We have to think about what obstacles there are in the school, because some children or groups of children are not progressing in learning, are frequently absent, or are unable to participate in activities like P. E. classes or school trips, for example. In fact, some may not even apply to a Reformed school because they feel that they do not belong there. Why do we think this is?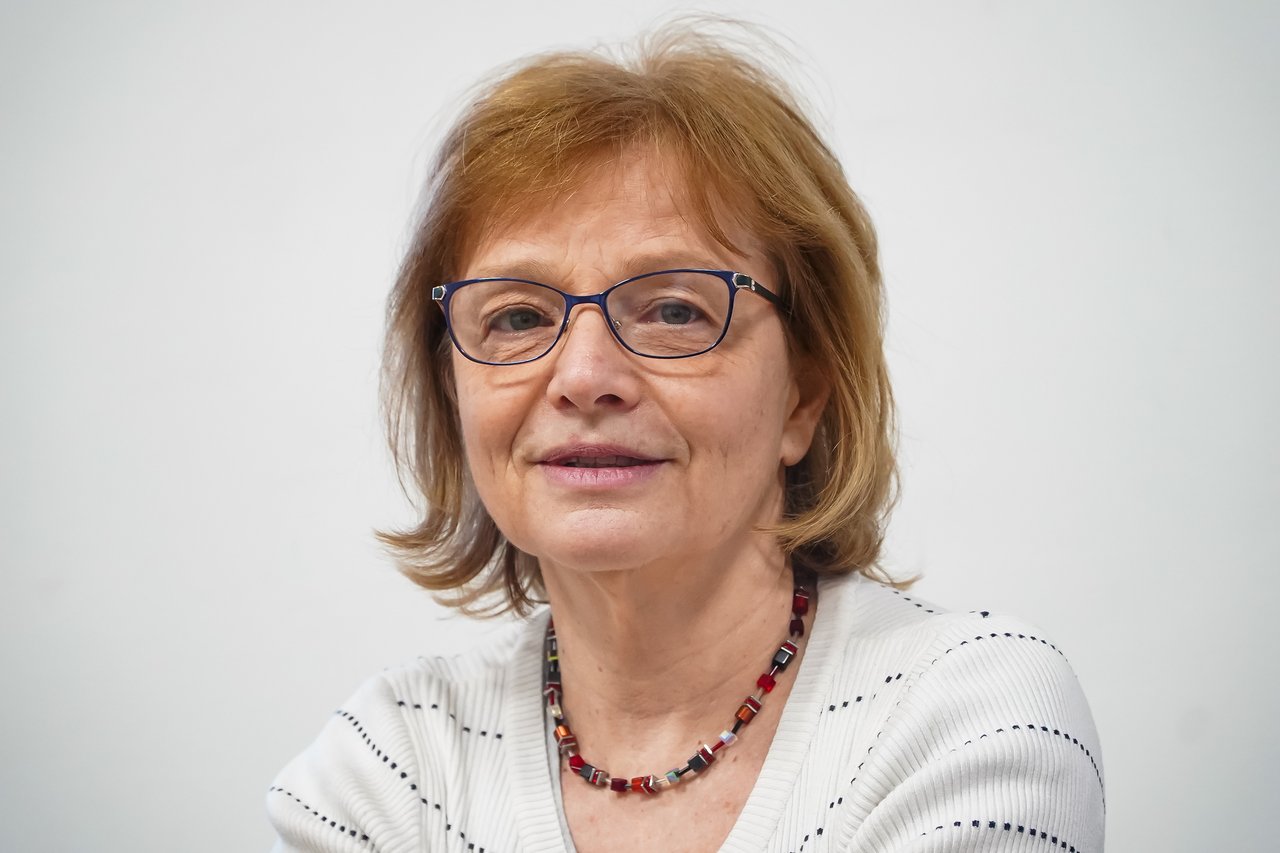 How big of a problem is segregation in the school system today?
Unfortunately, it causes a lot of trouble. There are various surveys on the topic. In 2018, we conducted a similar survey in the Reformed schools using the framework of our school program. We studied the level of separation of the schools where Roma children are educated, whether we have Roma children in our schools, and, if yes, what percentage of the students they make up. Realistic estimates put the proportion of Roma in the population at ten percent, but the composition of the Roma/Gypsy community has disproportionately more children and disproportionately fewer elderly than the rest of the country's population.
Thus, based on estimates, about twenty percent of primary school students are of Roma origin. However, from the point of view of being successful in school, it is not the question of who is Roma/Gypsy, but the student's socio-cultural background that is decisive. Our own survey revealed that, in general, there are more children with a higher family status in Reformed schools than in public schools. We cannot deny that, in areas with a significant Roma population, some Reformed schools were established with the goal of non-Roma children being enrolled there; however, in the case of other institutions, the reverse also occurs. These schools intentionally undertake the education of disadvantaged children. This can also lead to segregation, but in Reformed institutions the most Christlike position is assumed, and it is typical that these schools will fight for their students.
Why is it important that disadvantaged children learn in the same environment as their peers from other backgrounds?
Raising children together is undoubtedly the more difficult, more "narrow path", but I believe that this corresponds to our Christian values. In the long run, it is a rewarding choice, because we are building a more cohesive society. It is obviously good for children of the same community to get to know each other and learn to cooperate, so they are able to work together later on. If the school succeeds in solving these difficulties which - according to my experience – are primarily caused by school aggression, then we see anxiety among groups decrease and the students' emotional and social intelligence begin to develop. Disadvantaged students are presented with motivating perspectives that they do not find within their own communities. If the majority of the class is preparing for high school admission, then those students whose parents are not able to navigate between school options, or do not consider it important, can also prepare with them. In this way, we see the relationships they develop at school help them in future education and employment.
In the case of disadvantaged students, the goal of going one step further than their parents can be realistic. If the parents are uneducated, the child may achieve a primary school education, or perhaps advance towards a high school diploma or a profession. This is much more likely to be achieved in an inclusive environment where there are not only disadvantaged children.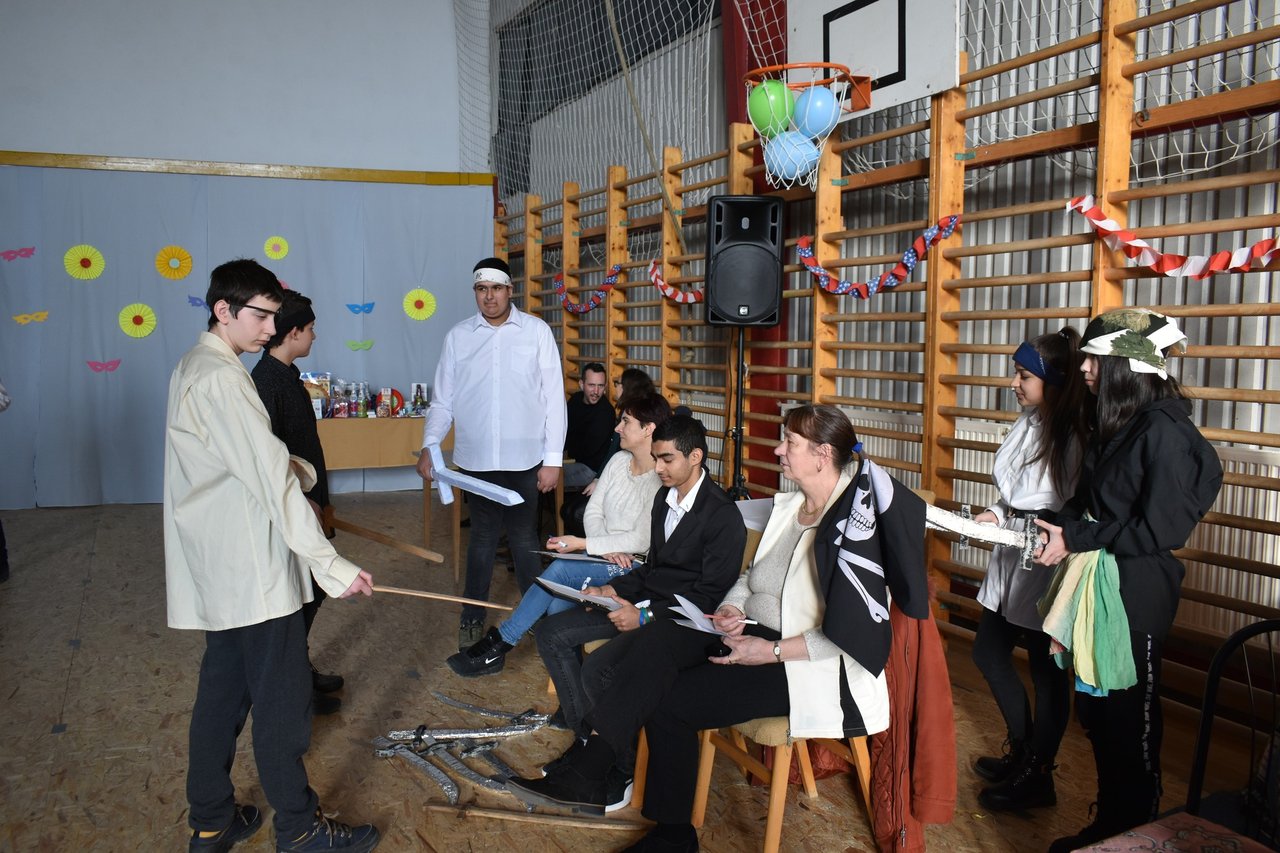 How widespread is inclusion in education today?
I think that this is a relatively new approach, and it is only the braver, more innovative institutions and educational boards that are trying it. We started the current program in 2018, now our network is made up of eleven schools that consciously strive for inclusion. Three institutions have been present from the beginning. These institutions were completely open to the methodological approach of the program proposed by HEKS and the Reformed Church in Hungary (HEKS-MRE). By name they are the Magyarcsanád Reformed Primary School, the Nagyharsány Primary School of the Reformed College of Pécs, and the Csikesz Sándor Primary School of the Reformed College of Pécs. Every year, two or three schools join the program, and a team of teachers assess which areas need improvement. The teachers participate in several trainings where they learn about new methods they can use to teach, how to better understand the children's family background and diversity, and how to identify and develop student talent.
What examples of inclusive schools could you mention?
The school in Nagyharsány is the only school in the village, so all children from the community are invited there. The families living there are of Serbian, Roma, Swabian and Hungarian backgrounds. Everyone is admitted to the institution, and almost half of the students are of Roma origin; thus, they are brought up together with children from other cultural backgrounds. One good example is the musical shows performed by children, in which the traditional instruments of one culture are often given to children from another culture. It is also important to give everyone the opportunity to retreat, for which we have made a prayer room. It used to be the practice in many schools to send misbehaving children out of class. Compared to that, it is completely different to say come over to the prayer room, there will be someone there with whom you can discuss your problem. You can talk with them about why they disrupted the class, you can think with them and decide together how you will do it differently or react differently next time, and you will pray for them. Using this method, a more positive process begins in the community and in the individual. In addition, the school of Nagyharsány also has a pedagogical drama session, where the children act out a story or conflict with the help of a drama teacher or psychologist. Basically, the main point is that the entire faculty follows an inclusive approach. Every child must find their own way to learn; if there are any obstacles to that learning, then the community helps to remove them.
What can be expected this year in Reformed education in terms of inclusion?
Recently, a Reformed working group that regularly consults on school inclusion was formed. In the Inclusive Education Program, a survey was recently done about the results we achieved in the first six years. We can offer the experience gained so far in the HEKS-MRE joint program to other schools or to teacher training. Additionally, there are also good practices happening in other institutions, and these should also be adopted. We currently have partnership agreements with seven schools, and we can provide them with mentors who help create and introduce an inclusive school environment, culture and practices. This is good, but obviously there is a need for institutional development in this direction on a much wider scale. As far as I know, there are also plans for a master's program on this subject at Károli Gáspár University of the Reformed Church in Hungary. Inclusion is a very big task for the education system of the entire country, and currently the legal environment is also changing in such a way that inclusive guidelines and practices are increasingly coming to the fore.
It is important as educators with Christian convictions to work together with the parents in faith, and ask the Holy Spirit for help as we undertake this service of inclusivity. The future of the country depends on whether we raise more inclusive, balanced, and cohesive generations, and whether we can enable all children to develop their abilities, regardless of any learning or integration difficulties they struggle with or the kind of family they come from.
Roma integration in cooperation with HEKS
The aim is to strengthen the Church and its congregations in integrating Roma into Church and society by creating empowering structures and inclusion. Congregations provide educational, life skills, cultural and spiritual programs for disadvantaged families, children, and youth. The project's objective is also to sensitize non-Roma and involve them in activities that support Roma people and help the cooperation of the two ethnicities. Additionally, reformed schools are supported in developing an action plan to promote the inclusion of children from educationally disadvantaged families in mainstream classes. The teachers are trained on integrative school concepts and teaching methods. To share the school's experiences in inclusive education, teachers of participating schools take a mentoring role to support new participating schools on their way towards inclusive education.
The new Country Program of HEKS starts the 1st of January 2021. One of the primary goals is to encourage the RCH's congregations to be more open towards roma communities and to support ministries among roma families, children and youth.