'I would like every Hungarian Reformed congregation member to feel that they, too, are represented by the Hungarian Reformed Church Aid (HRCA) workers who go out to help those in need, wearing the flag-bearing lamb symbol on their clothes,' said Károly Czibere, Chairman of the Board of Trustees of HRCA, with whom we sat down to discuss issues such as the call of diaconia, "Sunday Christianity" and the future of service.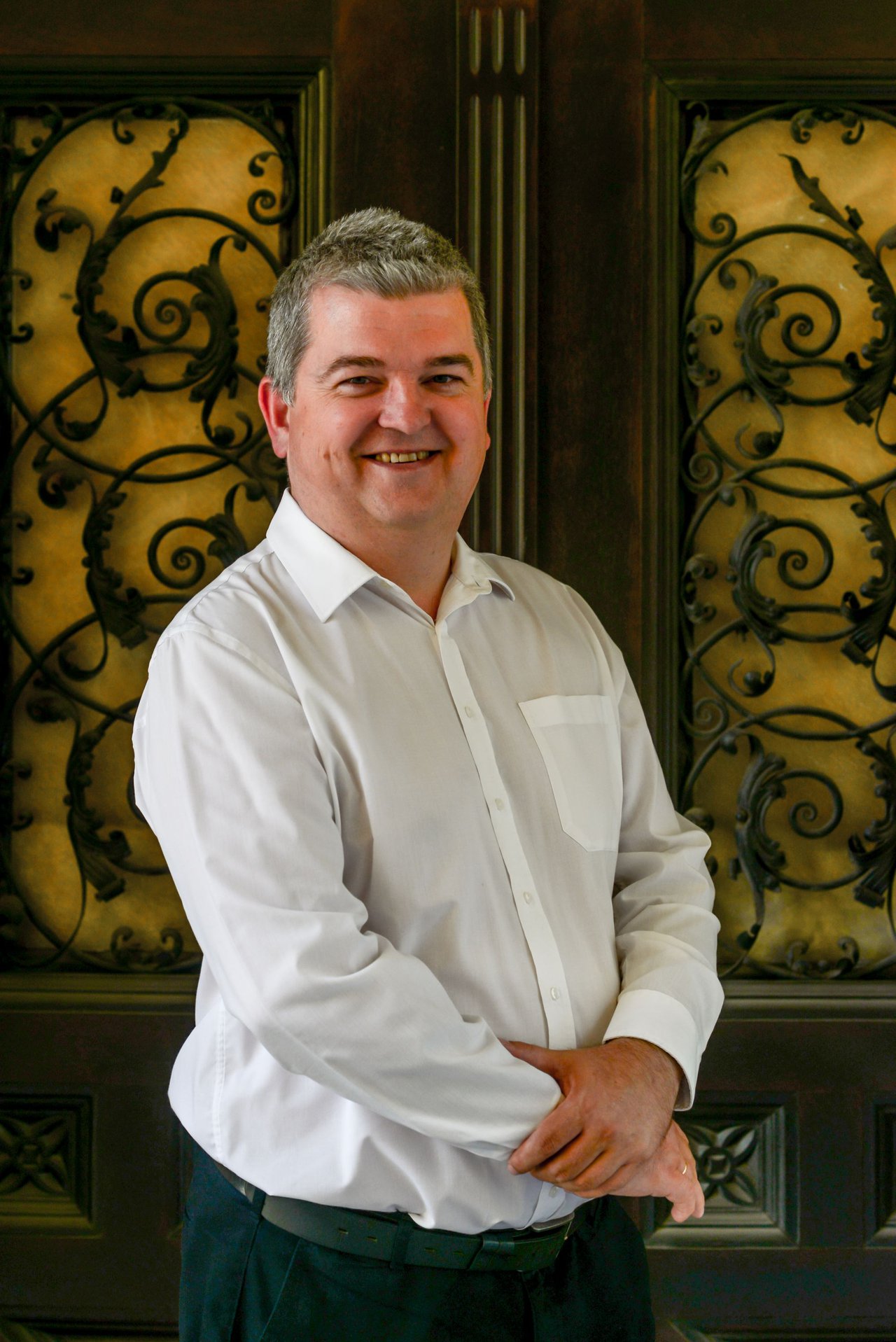 "…we see that the overwhelming majority of congregation members are so-called Sunday Christians who come to see a performance, and throws money into the collection box in return for the show they have attended. Belonging to a community, however, means that if you have a new life, out of gratitude you dedicate yourself to the service of God and the congregation, bearing spiritual fruits."
Your involvement with HRCA goes back to the very beginning: you actively helped create the organization. How do you remember the first days?
It had been a long-held dream of the Reformed Church in Hungary to have its own aid organization. I got involved in 2005, when I was approached by my former Religion teacher, then-bishop Gusztáv Bölcskei, to assist in the formation of such an organization. Our plans remained theoretical until we were able to find a suitable person who had the experience and knowledge to lead HRCA. It was in the spring of 2006 that I met Rev. Gusztáv Fodor, who had extensive experience in the field of church aid while serving in Transcarpathia. We continued the preliminary work with his leadership, when all of a sudden we got a push in the back from the Lord in the form of a flood on the Tisza River, which forced us into action. It was through the one million HUF raised at that time that the Hungarian Reformed Church Aid was launched.
What were the initial areas of focus?
From the outset, HRCA had two main objectives. One of them was the desire not to become yet another secular aid organization. We felt that the only way HRCA would work was if we were able to embed it into the church – to have every congregation feel that it was an extension of its own helping hand. HRCA was not launched to marginalize the resources and capacities of Reformed communities, but to actually multiply those. Our most important mission was to encourage, motivate and invigorate through actions the diaconal work of congregations. Consequently, apart from providing disaster relief, it was our programs contributing to the church aid activities of congregations that were the most significant. One such example is the Bridge of Love, which encourages church communities to go out into their own local area and undertake volunteer work there. I could also mention the Nyilas Misi Shoebox initiative or our Lovebox program, which invite congregations to put together gifts and food packages for families in need during the period of Advent.
The other major objective was to focus on the Carpathian Basin as a primary area of ministry. We have always paid special attention to our Hungarian brothers and sisters who live, often in utter destitution, in present-day Ukraine, Slovakia, Serbia and Romania.
Up to 2014 you were Office Director, then took a detour, and have recently returned to HRCA as Chairman of the Board of Trustees. What is your current view on the organization?
I would say I have never really left the Church Aid, a piece of my heart always remained here. While working as state secretary, I met the leadership of HRCA and the Diaconal Office on a monthly basis, and I maintained an interest in their work. In my view the Church Aid, which celebrates its fifteenth anniversary this year, is somewhat like my own daughter inasmuch as it is becoming an adolescent. One the one hand, there has been an intense and dynamic period of growth over the past years, as problems in society have required newer and newer forms of ministry. I am referring to the public works scheme or the micro-regional catching-up program as well as rehabilitation employment. On the other hand, just as my daughter now needs a larger size desk, shoes and clothes, so does HRCA have new demands due to its growth. There is need for premises offering more space, additional financial resources and professional management. My duty is to keep up with this fast pace of growth.
Do you have specific goals?
For me, one of the most important tasks is to further strengthen our ties to congregations, to have HRCA even more deeply embedded in the church. It is important that the church truly feels that the Church Aid is its own, even when our team of doctors is working in some remote country. I would like every Hungarian Reformed congregation member to feel that they, too, are represented by the HRCA workers who go out to help those in need, at times thousands of kilometres from Hungary, wearing the flag-bearing lamb symbol on their clothes. It is also key to have a designated person in every community who is directly connected to HRCA and can be the recipient of posters and information. They could be congregation members that are able to organize volunteer programs locally, invigorating their own congregation in the process. We are well aware that pastors are burdened with a lot of administrative and congregation-related duties, therefore it is good to have further active driving forces in every community: people of living faith who wish to work for their community and for the people in need and despair in the surrounding area. We are hoping to get in touch with such people, to encourage them and provide them with the knowledge that they might need for effective ministry.
During one of your lectures, you mentioned that in today's Hungary, social work is hindered by the fact that many communities no longer have any goals. In your view, is HRCA able to provide troubled communities with goals?
I believe that setting goals in this way must originate from our congregations towards the wider community. It is important to see that we as Christians have a special mission in the world because we have been sent on our way by Christ, and we are approaching the destitution of the world from His point of view. Just today, I was reading one of Dietrich Bonhoeffer's contemplations, which I would like to quote here: "Human problems are perhaps so entangled, so wrongly posed, that they are in fact impossible to solve. […] The kind of thinking that starts out with human problems, and then looks for solutions from that vantage point, has to be overcome – it is unbiblical. The way of Jesus Christ, and thus the way of all Christian thought, is not the way from the world to God but from God to the world."[1] Our duty is to go out in the world and perform every ministry with Christ, in Christ and to the glory of Christ. This is a defining characteristic of HRCA's work, and as a consequence, we are able to help through our Reformed communities. For if we are able to embrace into our congregations people whose life is off track and who are in a desperate situation, then we are truly helping them. One of the major drawbacks of social policy is that often it focuses on a single area while treating the problems of those in need, instead of looking at such problems in their entirety. We in the church have been given the opportunity to see not only the physical, but also the spiritual and intellectual needs of those in trouble, and we can support them by including them in our communities, in the same way as God is healing us.
Is this, then, an answer to the criticism that the church is moving more and more in the direction of providing services?
The issue is not with maintaining educational and social institutions. The basic problem is that there are a lot of flock members who sit in the pews on Sundays yet undertake no ministry at all. According to the apostle Peter, God has given each of us belonging to the body of Christ a talent, a spiritual gift to be used in service of one another. And still, we see that the overwhelming majority of congregation members are so-called "Sunday Christians" who come to see a performance, and put money into the collection box in return for the show they have attended. Belonging to a community, however, means that if you have a new life, out of gratitude you dedicate yourself to the service of God and the congregation, bearing spiritual fruits.
This is a question of ministry within the community, but HRCA also undertakes helping those outside of it. For the helping hand, such as HRCA's, to be accepted, however, there is a need for trust. Do you think that people in Hungary currently have confidence in the support offered by the church?
The performance of authentic charity and diaconal services engenders a great deal of trust, validating the ministry of the church. Just as the apostle Jacob puts it: faith, if not accompanied by action, is dead. In my view, the Hungarian Reformed Church Aid is such a seal of authenticity, as there are areas of service that a congregation on its own would be too small to tackle. It is in these cases that HRCA needs to step up. One of the strengths of our organization is that fact that wherever there is trouble, whether in Hungary or abroad, we arrive there quickly to offer our help. But it is not only during disasters that we support people. A good example is the public works scheme: today in Hungary our congregations provide value-adding employment to one thousand five hundred employees within the scheme. This area of ministry comes with a great deal of administration, which HRCA undertook to manage, thus contributing to the multiplication of the aid work of communities.
As a faculty member of Károli Gáspár University of the Reformed Church in Hungary, you are also involved in training experts. What are your views on the upcoming generation of professionals?
In 2018, when I left my position as state secretary, I was appointed by Bishop István Bogárdi Szabó to develop a social management training program at Károli Gáspár University. We at HRCA have also recognized the need for the professionals responsible for church diaconal programs to know each other and be in regular contact, and to coordinate the services. Another important task is to utilize the experience amassed at HRCA in research, education and methodology, and also vice versa: to prepare evaluations and impact analyses. At present we do not yet have such analyses. We need a team of experts that can monitor the programs and offer advice on the basis of research to make our work more efficient. This is an important task of the next few years to implement, because it is one of the fundamental conditions of ensuring the sustainability of our programs.
At the start of our conversation you used the analogy of adolescence. How do you see the future of the now fifteen-year-old Hungarian Reformed Church Aid?
I am filled with gratitude and joy since I know that the mission of our organization is not a man-made one. It has not been brought about by church leaders, synods, meetings and committees, but by God the Creator. We who have been tasked with being its stewards for a while must use it faithfully: we must constantly seek His guidance in the ministry we have been asked to perform, and pay attention to the calling that we must remain loyal to. A grand task of the upcoming period is creating a worthy background and appearing in further areas with our sustainable programs. It is an important duty of the community of the church, and therefore a duty of HRCA as well, to heal Hungarian society from its myriad of wounds with the message of Christ.

[1] (Dietrich Bonhoeffer, Ethics. Edited by Clifford J. Green. Translated by Reinhard Krauss et al. Minneapolis, MN: Fortress Press 2005, 355-356).
Originally published on Reformátusok Lapja, the weekly magazine of RCH. Translated by Erzsébet Bölcskei.