Lilla Vad joined the staff team of the Hungarian Reformed Church Aid in February 2009 as the coordinator of the Bridge of Love program. During her more than a decade of service, she has experienced the growth of the organization and the multiplication of tasks, but there is one thing that has not changed since then: the organization and society always need volunteers. We spoke to Vad on the occasion of the 15th anniversary of the charity organisation.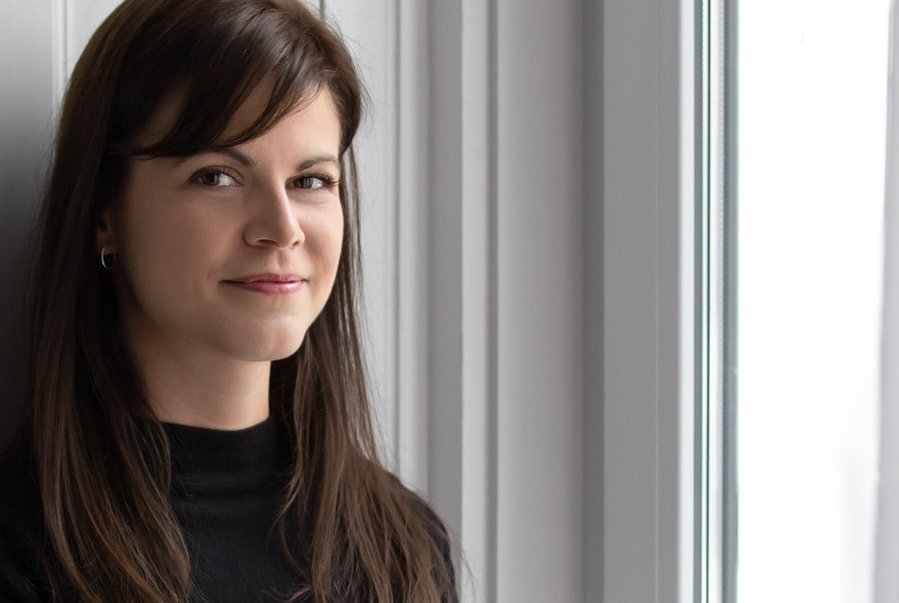 How did you get involved with the Hungarian Reformed Church Aid, which was a relatively new and small foundation at the time?
At the end of the 2000s, the leaders of the Hungarian Reformed Church Aid (HRCA) and the Youth Office of the Synod were already thinking about the need to create a Reformed volunteer programme. The name was already formulated then - it was the Bridge of Love - but the implementation needed organisers and staff. I had already been active in the organizing team of the Starpoint youth festival, and in fact it was from there that I was recommended for this position, and that is how Károly Czibere, the head of the office, approached me with the opportunity.
In the last 12 years, not only the Foundation but also the volunteer programmes have undergone a enormous changes and development. How have you experienced this in your daily work?
In the first few years, I was specifically in charge of the organisation of the Bridge of Love programme. Eventually, I got help and additional staff, because the programme kept growing year by year, and so the scope of the work expanded. I then officially became responsible for the volunteer programmes at HRCA, which includes recruiting volunteers, publicising and coordinating programmes relevant to them, liaising with helpers and organising regular volunteer meetings. Of course, I have also occasionally had the chance to explore new areas of work with a new idea, such as collecting volunteering best practices from congregations for publication, organising conferences on different topics, and planning and implementing EU projects. I also feel honoured to be part of the team that organised the Year of Volunteering in Hungary 2021 and to have contributed to the writing of the National Volunteering Strategy 2021-2030. But not only in my work, but also in the life and functioning of the whole HRCA, a huge change has taken place. Sometimes I think back to the fact that in the beginning there were two or three staff members in the Budapest office and the same number in the Debrecen office. It was a very family atmosphere at that time, which had the advantage of creating a very good community. Of course, growth is inevitable, and the work has changed a great deal. Today there are even some staff members I don't know personally, but I think it is still a very good thing that we have become such a big organisation with so many programmes, and that we can help more and more people.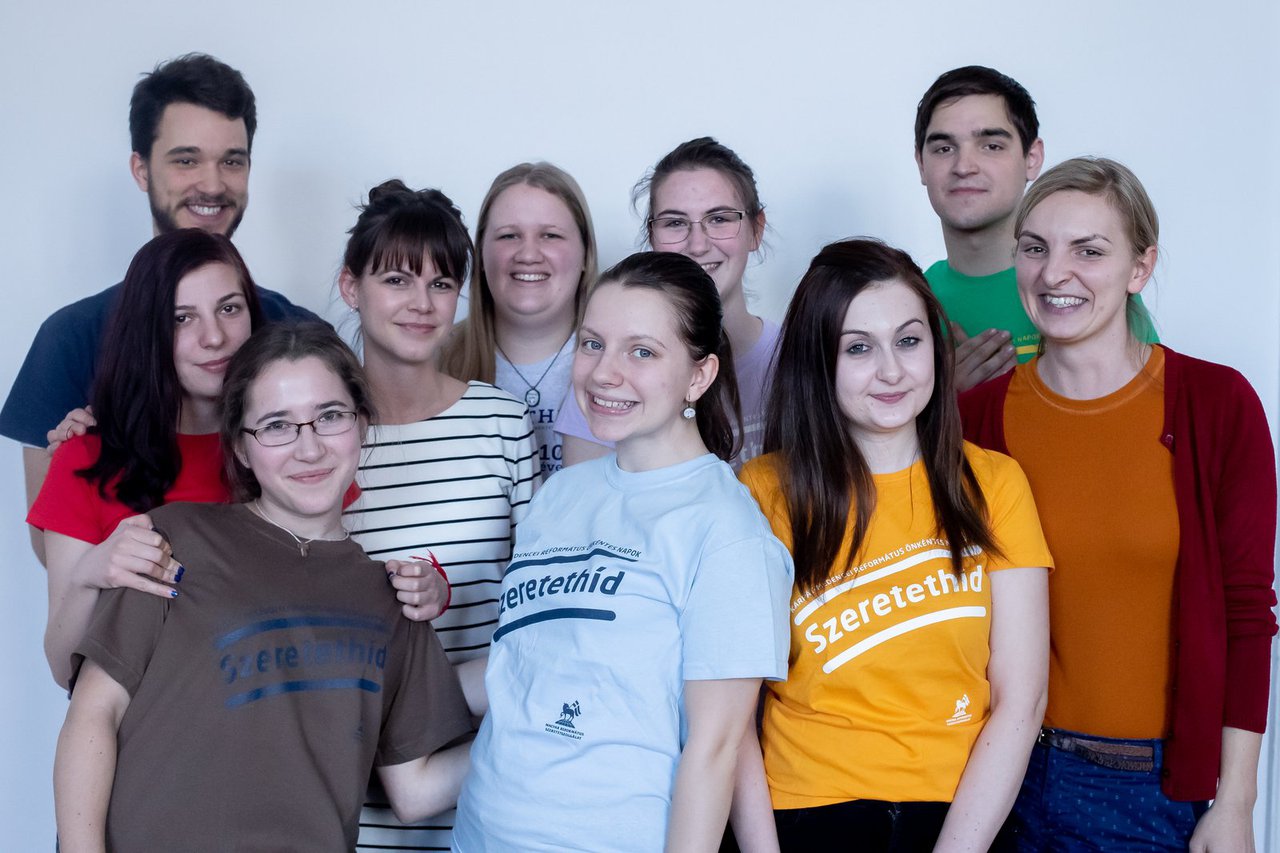 How do you see the perception of volunteering itself changing over time?
There is definitely more public awareness of volunteering. This year is the Year of Volunteering in Hungary, 10 years ago was the European Year of Volunteering, and these thematic years and programmes help a lot to make more people aware of the concept and the opportunities. We no longer need to explain what volunteering is to people. We see that there are always new applicants who want to serve, but it is can be difficult to offer programmes that are attractive to them in the long term. Of course, there are also examples of people who find themselves in a situation where they can no longer help, whether it is because of a move, a change in their family situation, or a change in their studies. We always try to maintain a personal relationship with the volunteers of the HRCA. It is important not only to expect them to do the job, but also we want to get to know them, and to welcome them into our circle of friendship, so we know about each other beyond just saying thank you.
What are typically the most popular tasks among volunteers?
Kids' activities are always very popular, whether it's a kids' camp or a family day. More recently, at home projects are also increasingly in demand, such as translation work, which is typically always oversubscribed. This may be partly due to the health situation over the last year and a half, but we have received feedback that although volunteers receive calls for tasks they would like to help with, they cannot participate during working hours, but are happy to help from home at any time, especially online. We also have many retired volunteers who specifically request and need to come and serve, as at least until then they are in the community and can feel useful and important, and they are a huge help to us as they are the ones who are more regularly available, and who can assist with our programs during working hours.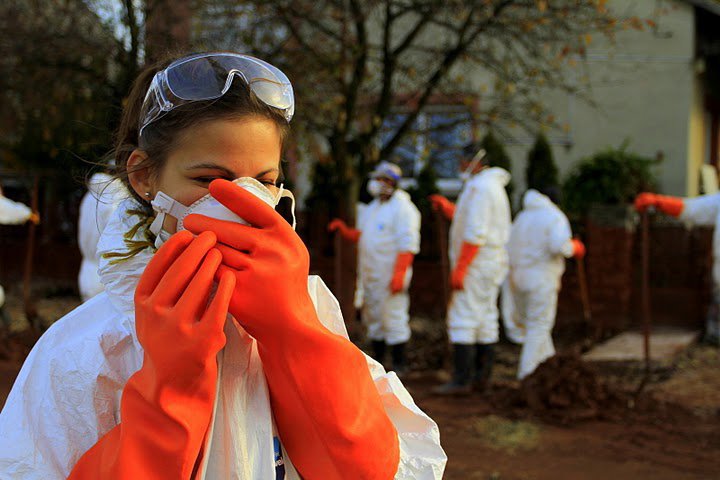 How many volunteers can HRCA count on?
We have a national database in which we currently have 900 volunteers registered, although a small percentage of these can be counted on a regular basis, as most of the time we advertise a programme that requires volunteers to be physically present. This database is currently being updated: we are calling volunteers and talking to them about what they would like to do and whether they would like to continue to be part of the team. There is also school community service, which should not be confused with volunteering, as it is only a precursor to volunteering. The aim is to give secondary school students a taste of what it is like to help, broaden their horizons and, if possible, to stay in touch with the placements after their required 50 hours of community service.
When you think back on your years with the HRCA so far, what are your favourite memories?
The flood protection in the Danube in 2013 was a great experience. We recruited volunteers on a daily basis, and we always only found out the night before where we had to go the next day and how many volunteers we needed. It was great to see that there were always a lot of volunteers. I was personally out there several times, and even though we didn't sleep much in those days, I was physically involved in the project. In addition to the many organisational tasks, we got an extra boost of energy to experience it: it was good to see that so many people wanted to help and that we were able to successfully protect the city? by working together. But I could also mention many other programmes and events that remain a lasting memory for me. In today's contemporary society, it is perhaps not common to be in one position for as long as I have ben in this one. Even though I'm in my 13th year at the Foundation, there is still so much variety in what I do, and there's always something new and different; I feel I still have a place at HRCA. The work is varied and exciting, there are many blessings that accompany our ministry, and I get to work with a very good team, which is also a plus.
Annamaria Apelt finished high school in 2019 and shortly after that she found herself in Budapest, as part of her social voluntary year. Now, nearly two years later, she is back home in Munich, about to go to university and become a teacher. In her free time she takes Hungarian language lessons, trying to understand all the grammar and suffixes. She volunteered, in the framework of HRCA's international social year program, with the Refugee Ministry of RCH, supporting the daily operation of RCH's implementing partner, the Kalunba Social Services Non-Profit.