Social development, a group of doctors reaching Bangladesh, volunteering and handing out teddy bears – these are just a few of the many activities of the Reformed Church Aid (HRCA). "God in the one who show me where to take responsibility. This is why I have faith not in my own, but his power," says the Managing Director of HRCA, Márton Juhász.
What is the goal of the HRCA?
In a classic sense we are a charitable organization, this is what defines our main activities, but we do everything on the command of love. We have only one institution the Biztos Kezdet Gyerekház (Safe Start House of Children). If someone hears about reformed homes, those belong to the Diaconal Office, dioceses or congregations. Although we are not a charity organization, we are a service of love. We would like to serve those in need with love. We would like to fulfill the request of Jesus Christ and make disciplines of every people - when every means everybody regardless of their ethnicity and religion. While doing our job we try to bear witness to the hope we have received - which is why our motto is to give hope. We've got the love of God as a gift and we pass this on by deeds and words - since faith is dead without deeds -, as believers we simply have to do it for others.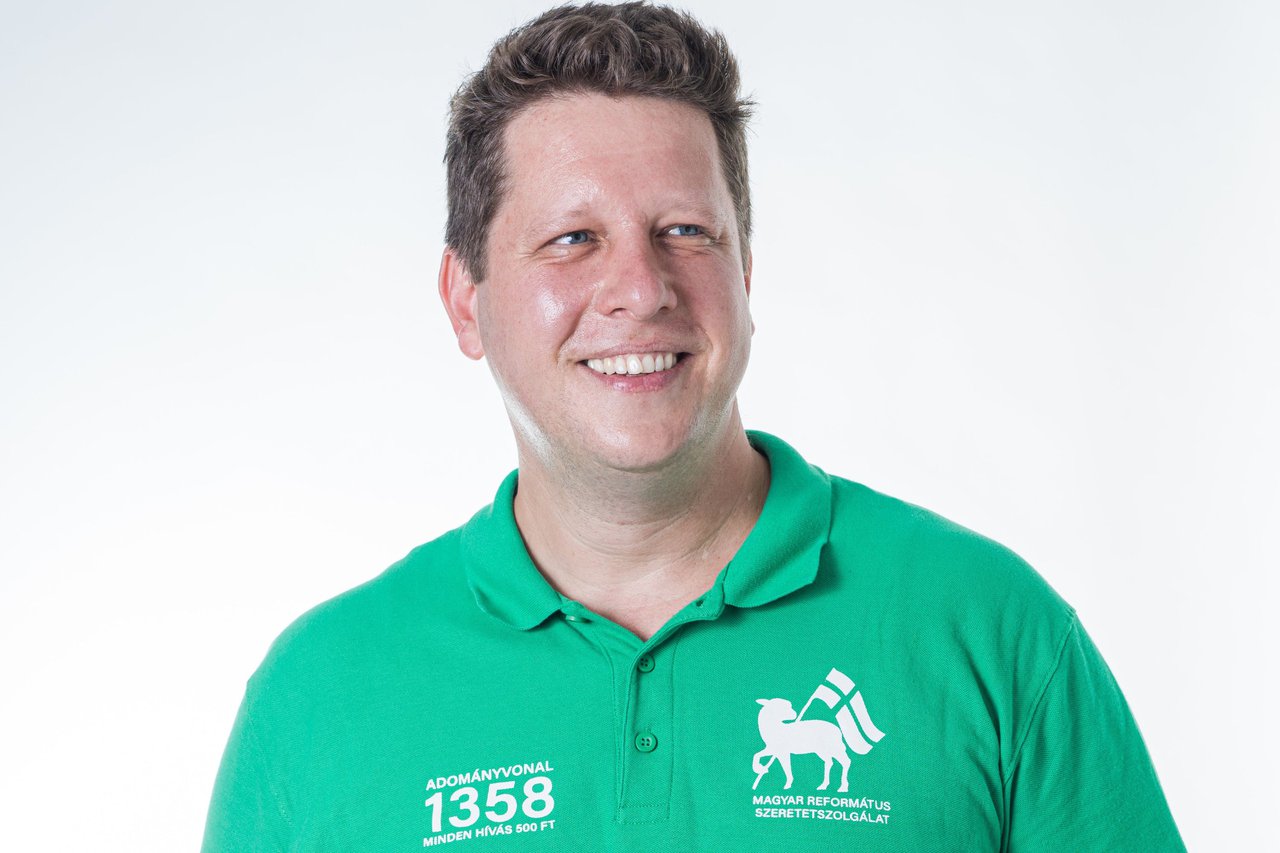 How is it possible to join the activities of the organization?
Those who have internet connection can find us on the jobbadni.hu/en website. This name refers to Jesus' words referred to in the book of Acts: 'It is more blessed to give than to receive.' (Acts 20,35). The centre is in Budapest, but we can be found in Debrecen, Ózd, Vásárosnamény, Alsóörs and Pécs. Recently we've opened a warehouse in Ebes. We've planned to have 30 disadvantaged or disabled employees. We currently have 150 employees as well as those who work in public employment. We hope to have more soon.
Which programs reach the most people?
One of the most significant is the Lovebox program, which helps needy families with non-perishable food. In recent years people offered about 100 tons of food during Advent. Bishop István Szabó said it once, that we are the postmen of love and we pass on what we receive according to this. Sadly in the virus situation we had to realize that collecting is not the most practical method, so we've launched the card donation system which allows donors to support a family for three months with 10.000 huf. This is more transparent, traceable and also "matures" families: we trust that they can decide what they need the most. Another advent-themed program is the Wishlist, when we collect wishes from disadvantaged children and publish them in November. They have to be fulfilled by Christmas by buying the present or offering its price.
Besides the holidays we can hear about the organization through the Nyilas Misi Scholarship Program and school supplies program.
For years we've been announcing our school supply collecting campaign every summer with the title Let's Erase the Differences. Our goal is to make it easier for families in difficult situation to start the school year and to reduce their expenses with our donations. It is important to change the culture of donation. Remind everybody that don't donate worn out, bad quality things, but useful ones, because that's how they can help. We've launched the Nyilas Misi Scholarship Program for socially disadvantaged students in Hungarian-speaking education in Hungary or beyond borders who are outstandingly talented. Besides financial support, mentors are helping the students unfold their talent. Since launching, the program has helped more than 300 students. Promoting volunteerism is also an important goal of yours. What does it mean in practice? The best example for this is the Bridge of Love. This campaign is for everyone, be it old, young, healthy or disabled here or beyond borders. The goal is to do something for each other, our congregations, communities and the created world together. We would like our groups, large and small, to work in all regions of the Carpathian Basin on the Bridge of Love weekend in the social, developmental and ecological fields. In this way, they can provide real help to towns, institutions and congregations. Over the past six years more than 100,000 people have joined the program. Our goal is to build a bridge between generations, helpers and those in need, the world and society, God and man.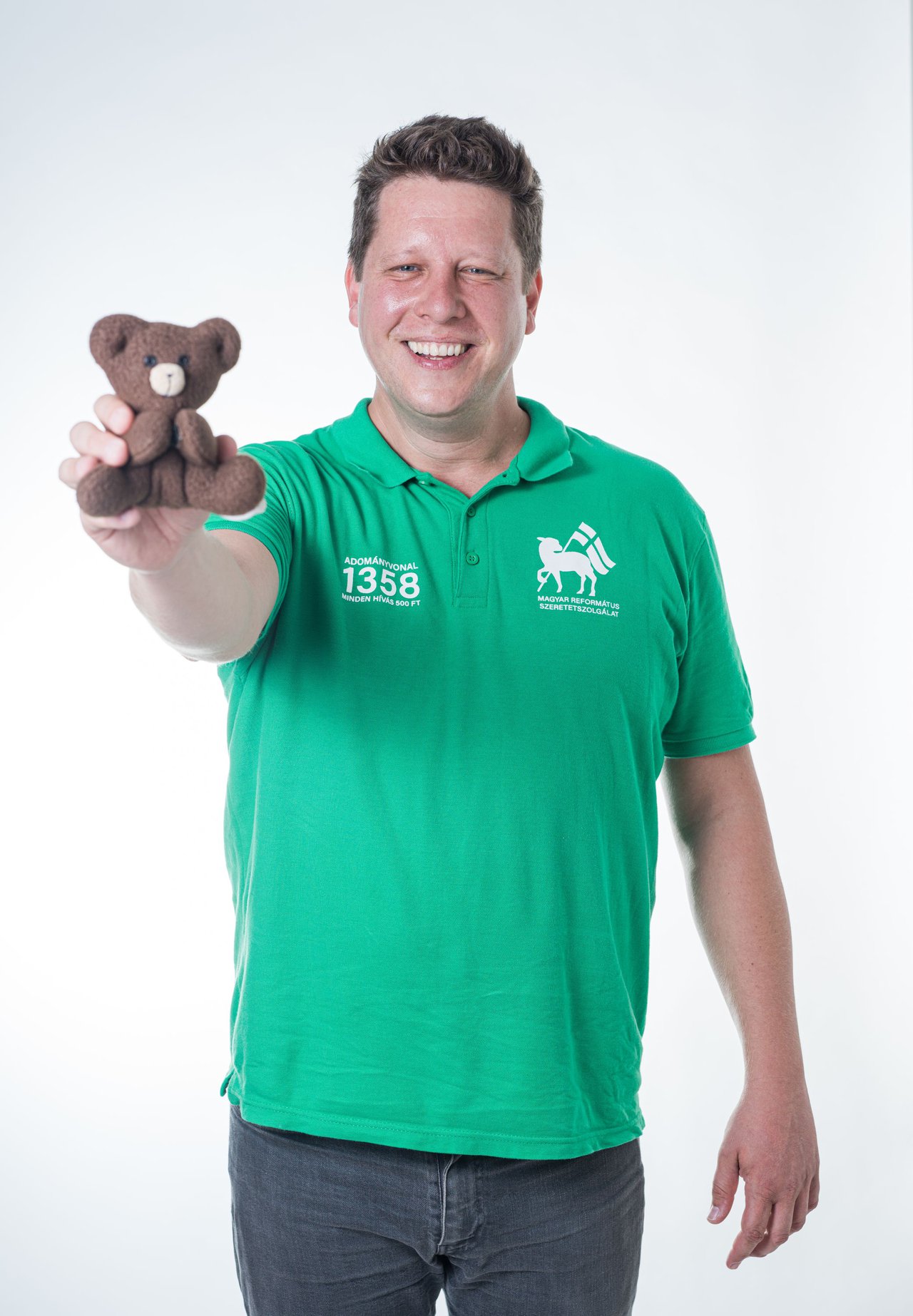 HRCA pays special attention to social development. In what social areas does the organization appear?
The Together for Housing mentor program ran through the recent Synod cycle, in which we wanted to provide support to families in need whose housing was at risk due to debt. Volunteers helped connect with agencies, service providers, lenders and program participants also received counselling. Social development is fundamentally diverse and there are many occasions when we really have to start with the basics. Within the framework of one of our projects for example we are installing garden toilets in different segregates. In these places we must raise the need first in order to make people feel the need for developments on their own. Therefore, our goal is to build the toilets together with the locals in collaboration with the professionals living in the area. In these settlements public employment is also our priority program, which is also part of the development.
Currently there are 1,400 public employees working in 400 locations. Why is this important to HRCA?
Few people know about this form of employment that employees do not produce their own wage or any ancillary costs, but the goal - like in any development - is long-term. If someone at home sees that no one has worked for generations, they won't be motivated either. However, if a family member starts working and feels useful, it can pose as an example for the children. We will see the results of these programs in 20-30 years.
Is it possible to talk about results with such perspectives?
Our new sector is catching up. We joined the program called Developing Settlements, created at the initiative of the Ministry of the Interior. I was given the task to develop nine villages. It is difficult to measure the results, but perhaps a little easier in the case of these programs. We consider it important to contact the local congregations, pastors first, then the local governments, the representatives of the social network, and only then can the complex development work begin - from the construction of the road and sewerage networks to the transformation of educational institutions. It takes decades for these fruits to ripe, but we can see the change dunning that time.
What's the difference between public and rehabilitation employment?
In October 2017, we launched our rehabilitation employment program, which aims to create jobs for people with disabilities. We create stimulating working conditions and hold trainings. In this way we try to support their job search and work. Our Ambulance Teddies for example are made with their help. These plushies have a special mission: they come from the teddy factory in Harsány and Sarkad and they go to the National Ambulance Service, they serve in ambulances, providing comfort and reassurance to the children. In addition to the teddy bears, we always add a word that gives comfort beyond them.
Japan, the Philippines, Bangladesh - three locations where HRCA's medical team has provided assistance in recent years. What exactly does this special team deal with?
We mainly serve the Hungarian- populated areas of the Carpathian Basin, but there are situations when we are needed in other parts of the world as well. Ours is the third fastest responding group of volunteers in the world, able to respond to crises caused by natural disasters within 24-48 hours. In 2018 we faced a serious humanitarian catastrophe: most of the Rohingya people had to flee Myanmar to Bangladesh due to religious and ethnic conflict. Of the two million minority, at least one million Muslims had to leave their homeland. It is exemplary that one of the poorest countries in Southeast Asia has opened its borders to them. We also met a Syrian aid organisation in the refugee camp, and their presence is perhaps the best indication of the importance of working together: they had been at war for six years at the time, they could have said that they have their own problems, but they didn't. We know full well that there are difficulties at home as well, but sometimes we have to look further.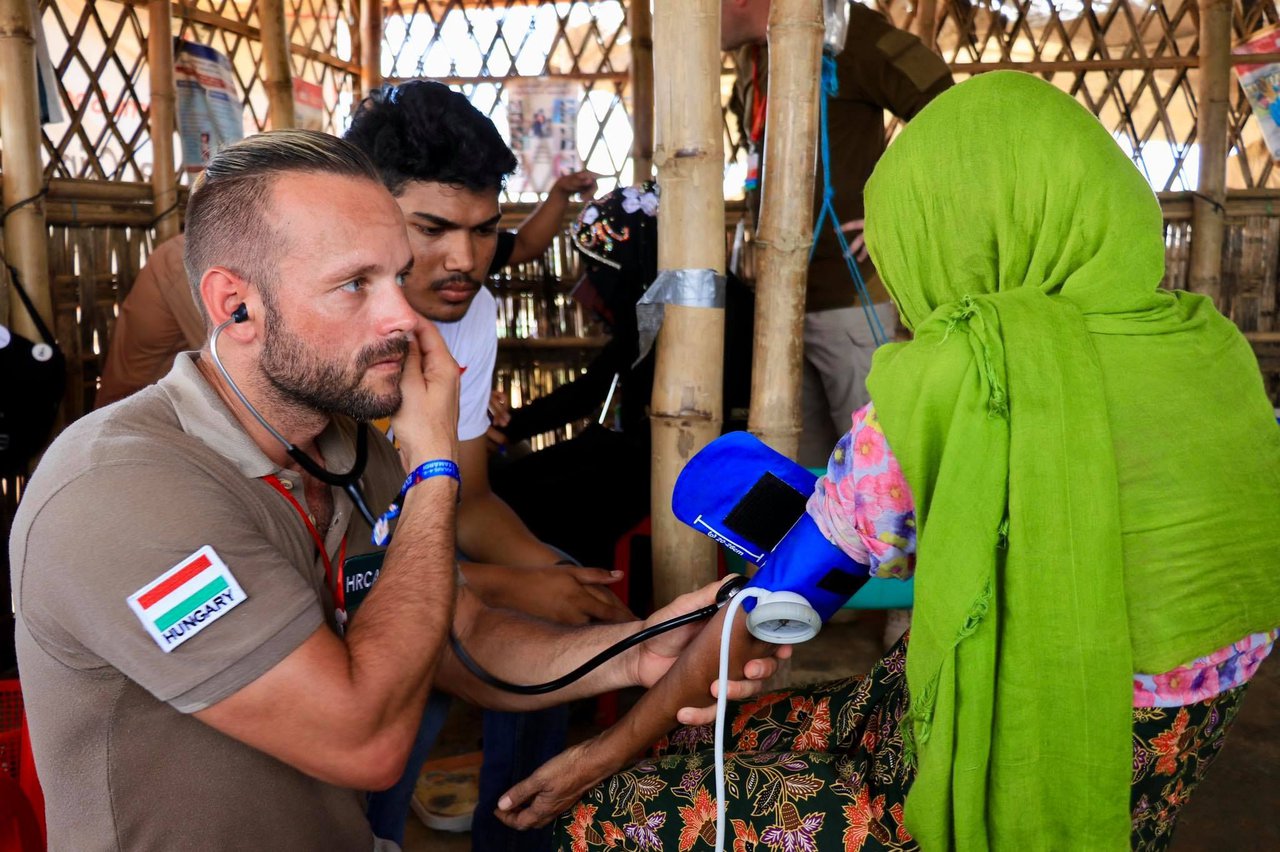 How could the medical team help the Rohingya refugees?
When we were planning the journey, I was often confronted with a well-known word from James: whosoever therefore doeth good, and doeth it not, is of sin. In agreement with our board of trustees, we considered it important to travel to Asia. If they see us going and helping, we are pointing at the one who sent us. If Paul the Apostle had said that he won't go to Europe, because there were Gentiles living there, Christianity wouldn't have spread through him. A similar mission opportunity for us was the trip to Bangladesh: in addition to healing, we were also able to leave a smaller footprint in education. Members of our group showed effective solutions to the healthcare workers living there. I always confess that it doesn't matter if someone doesn't help through us, the goal is to do it through someone. We must be authentic and devoted, and although revival is always given by the Spirit of God, we can be the outstretched hand of the Church — whether within or beyond our boundaries.
In addition to the trip to Bangladesh, HRCA representatives also visited war-torn Syria. What experiences could be learned from these encounters?
In December 2017, we traveled for the first time to Syria, including Aleppo, where visitors did not come at the time. However, our Syrian and Armenian Reformed brethren really felt a sense of community with them. We still heard cannon roar in the city at the time, but we also experienced what it means when life lives and wants to live: the children were children there too, and in vain did those at the age of nine or younger remember only wartime, yet hope lived. In the difficult situation, living the community experience with them was a service in itself. We also supported their educational institutions and Sunday schools with fundraising and government assistance - we also provided meals in these places so that children ate at least three times on the last day of the week, which was not typical there.
Seeing so much deprivation and crisis, what helps you get the job done?
The realization that not everything is our responsibility. When I was a kid, I still thought we could change the world, so I wanted to make a sacrifice, I was enthusiastic and motivated. By now I have realized that we do not need to build heaven on earth, but point to the kingdom of God here: we do not need plans to save the world, because the world has already been saved by God. However, those entrusted to us must be lifted up by us — both physically and spiritually. The practical manifestation of this is, for example, that we do not usually finish EU projects when the application deadline expires, but we try to continue working within our own framework, knowing our limits. God is the one who shows me the area for which I have to take responsibility. Therefore, I do not trust in myself, but in him, and I am ready to make a sacrifice out of gratitude for his redemption.
Translated by Csenge Kiss
Proofread by Claire Weihe